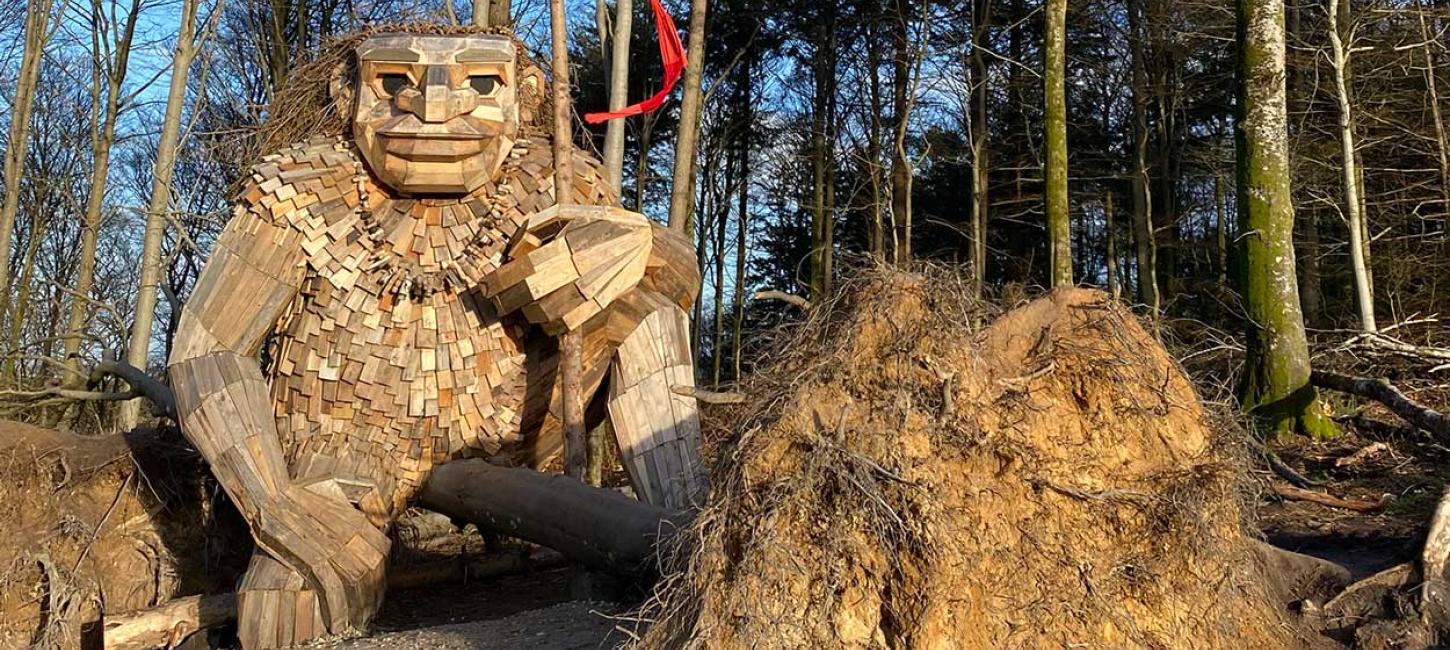 Adventures for the Conscious Traveller
Photo:
(c) Thomas Dambo. Foto: Maria Halse
In the Aarhus Region, choosing greener adventures is easy. Here, you will find some of Denmark's best hiking and cycling paths along with some of the cleanest beaches in the country. Moreover, the region is lucky enough to hold the spectacular Gudenåen stream and Mols Bjerge National Park.