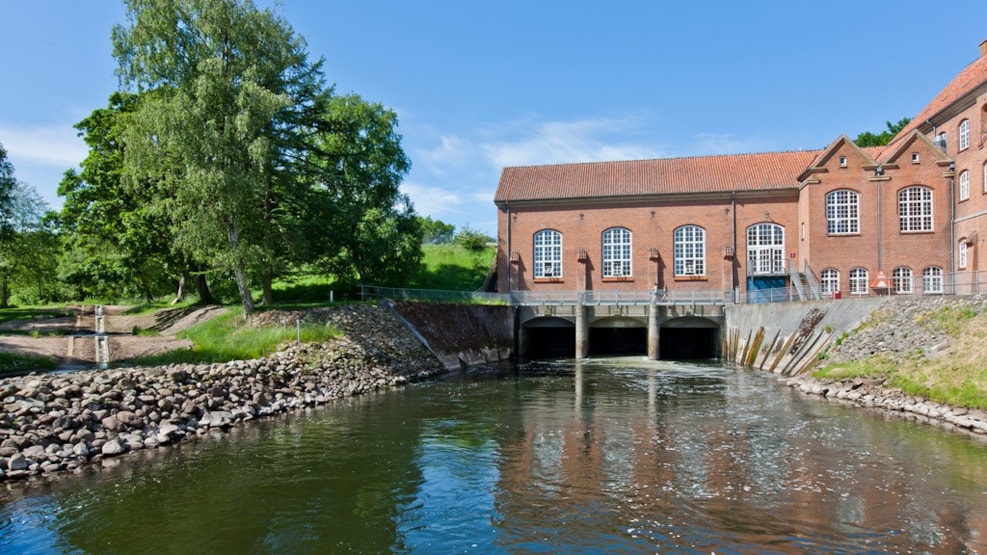 Solar Boat in Tange Sø
Public Tours
Every Saturday during the time period of 13/5 – 26/8, you can go for cruise with our solar boat on Tange Sø. Prices are DKK 50 for adults and DKK 25 for children between the age 12-17. Children under the age of 12 can ride the solar boat for free when accompanied by an adult.
The solar boat leaves at 10.00 or 13.00 from Tangeværket, making short stops on its way, before returning to where it started around 12.50 or 15.50, depending on the time of your departure. You can get on or off during each stopover, although the boat is limited to seating 11 passengers at a time. You can read more about the schedule here.
Private Rental
You also have the option of renting the solar boat exclusively for a day out with your family and friends. You can do that all days of the week during the period of 1/6 – 30/9, between 10 – 17 - except for Saturdays, when the boat is used for public tours.
The price for a 4-hour rental is DKK 700. If you wish to rent the boat for more than 4 hours, please contact the booking manager for further information.
Important: You must have a certificate of proficiency in sailing to manage the boat yourself. If you do not have such a certificate, a skipper can be made available upon request. Such a request should be sent to info@tangesolbaad.dk.