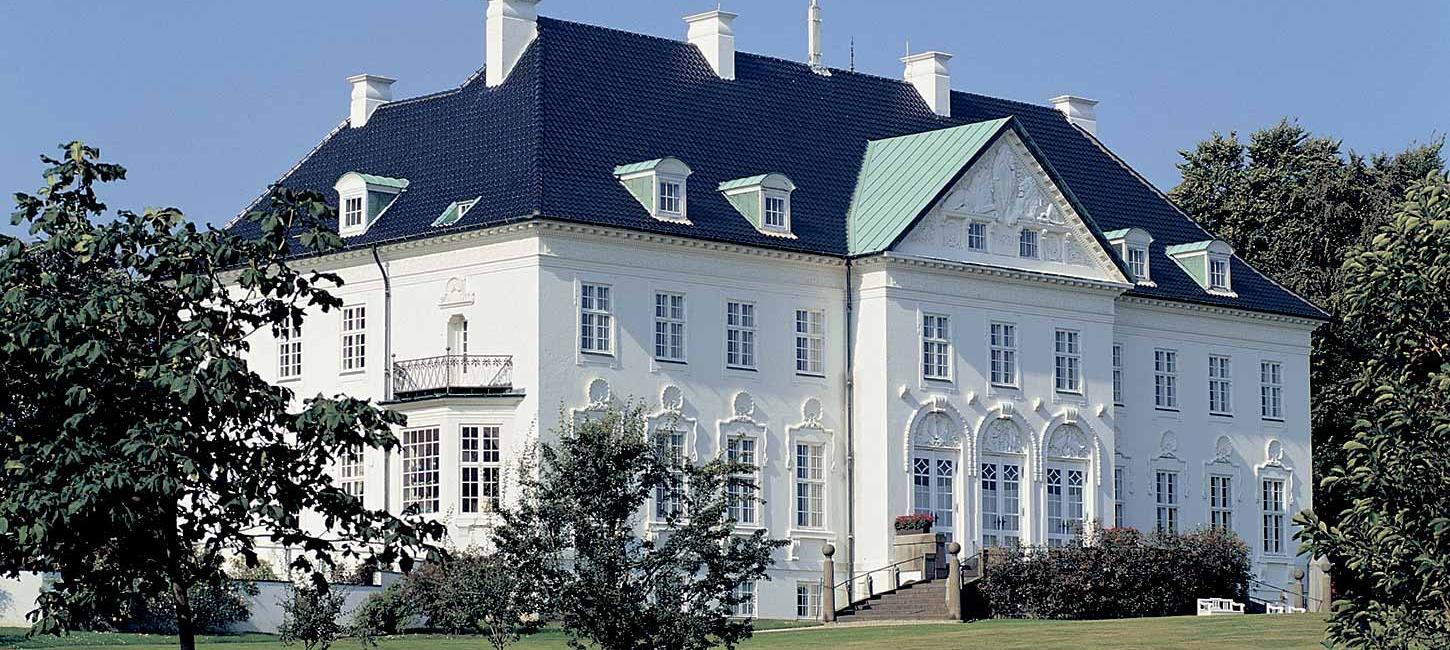 The history of Marselisborg Palace
Marselisborg Palace is today the summer and Christmas residence of the Royal family.
You can encounter the name Marselis in many places in Aarhus. The Marselisborg Palace, The Marselisborg Forests, The Marselisborg Yacht Harbour, but what is behind this name?
In 1661 King Frederik III of Denmark, who was deeply in debt, had to surrender to one of his creditors, the Dutch merchant Gabriel Marselis, sizeable amounts of Crownlands in Jutland, including the Havreballegård manor.
The Marselis Family
Two of his sons - Constantin and Vilhelm Marselis - came to Denmark and settled in the Aarhus area. Later, Constantin Marselis managed to raise the status of Havreballegård to the barony of Marselisborg. However, the Marselis family was unable to retain the estate, and over the next 200 years it had several owners.
In 1896 the last private owner of the estate, Hans Peter Ingerslev, offered representatives of the Aarhus town council right of pre-emption to the Marselisborg Manor and all its lands. Two days after signing the agreement, Ingerslev died unexpectedly leaving Aarhus in control of large areas of land, and the town, which was in dire need of space, at last had the opportunity to expand further.
Marselisborg and the royal family
The name Marselisborg lives on in the palace which was erected on the lands of the estate a few years after it had been bought. The palace was a wedding gift for Prince Christian and Princess Alexandrine, the purpose of which was to bind the Royal family more closely to Jutland. The palace was completed on 7 June 1902. 
Prince Christian and his family made frequent use of the palace and following the accession of King Christian X in 1912 Århus became the reigning monarch's second seat after Copenhagen.
Following the death of Queen Alexandrine in 1952 Marselisborg Palace entered a quieter period and this remained the case until 1967, when, after a thorough renovation, the present royal couple began using Marselisborg Palace once more.
An important part of Aarhus
Marselisborg has again become an important part of Aarhus, and locally it is still very much an event when the Royal family takes up residence at the palace during summer.
The Marselisborg Palace grounds hold a fine collection of sculptures and a rose garden with a pergola and a herb garden all beautifully laid out. The garden is open to the public when the Royal family is not in residence.
Explore more history and culture