In love in Aarhus
Photo:
Kim Wyon, VisitDenmark
Finding Hygge in Aarhus
'Hygge' is all about creating cosy social gatherings and intimate get-togethers with family and friends; the feeling of wellbeing and warm atmospheres; - what better place to find your 'Hygge' than the streets of Aarhus?
Take a couple of days off ...
and enjoy life in Aarhus. Here you will find everything within walking distance. You will have the opportunity to experience a great number of both outdoor and indoor places, trendy shops and cozy cafés, forests and beaches.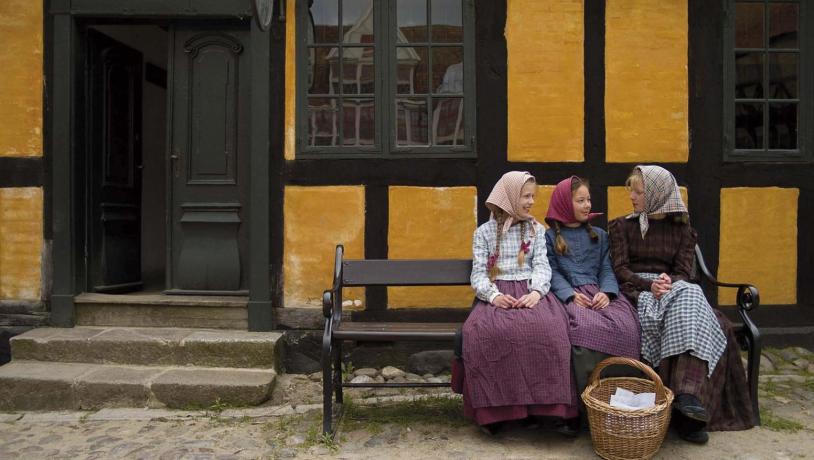 Photo:Den Gamle By
Et ophold i musikkens tegn
Hvert år lægger store verdenstjerner vejen forbi Aarhus - i Musikhuset og på de mange andre scener i Aarhus - året rundt. Hvilke koncerter og festivaler vil I gerne opleve?
All through the year..
you can enjoy music and various events all over town. The Latin Quarter is the oldest part of Aarhus with small streets and old houses and a lot of shops, cafés and galleries.
The streets have historical names such as Klostergade (Convent St), Volden (The Rampart) and Borggade (Castle St) – and in the centre of the quarter lies the Pustervig Torv square as a small and cozy oasis, perfect for a break.
With its many student Aarhus is Denmark's youngest city. And therefore there is always an energetic beat of the pulse in the vibrant city of Aarhus.
Experience Aarhus together
In Aarhus you will find severel attractions on International level. Den Gamle By - The Old Town Museum is rated as a three star attraction by Guide Michelin, ARoS Aarhus Art Museum, Moesgaard Museum.
Find your peace in bustling Aarhus
Looking to take a break whilst enjoying the bustling city? Join the locals and find you peace in the parks, beaches and forests of Aarhus.
The many green spaces in and around Aarhus are perfect spots for picnics, relaxation in the sun and taking a stroll with a coffee to go. 
As Aarhus is surrounded by beaches to both the north and south there are plenty of secluded and easy-to-reach spots to choose from.
Alternatively, do as the city's many students do and find the perfect hang out spot in the Botanical Gardens or the University Park. Grab a bike and beard south along the beauteful shoreline to the Deer Park or take a walk around Marselisborg Plalce.
A city break to Aarhus is not complete without a little shopping. You will absolute enjoy browsing the area around the Latin Quarter, the area around the trendy Frederiksbjerg or a scroll through the 'Strøget'.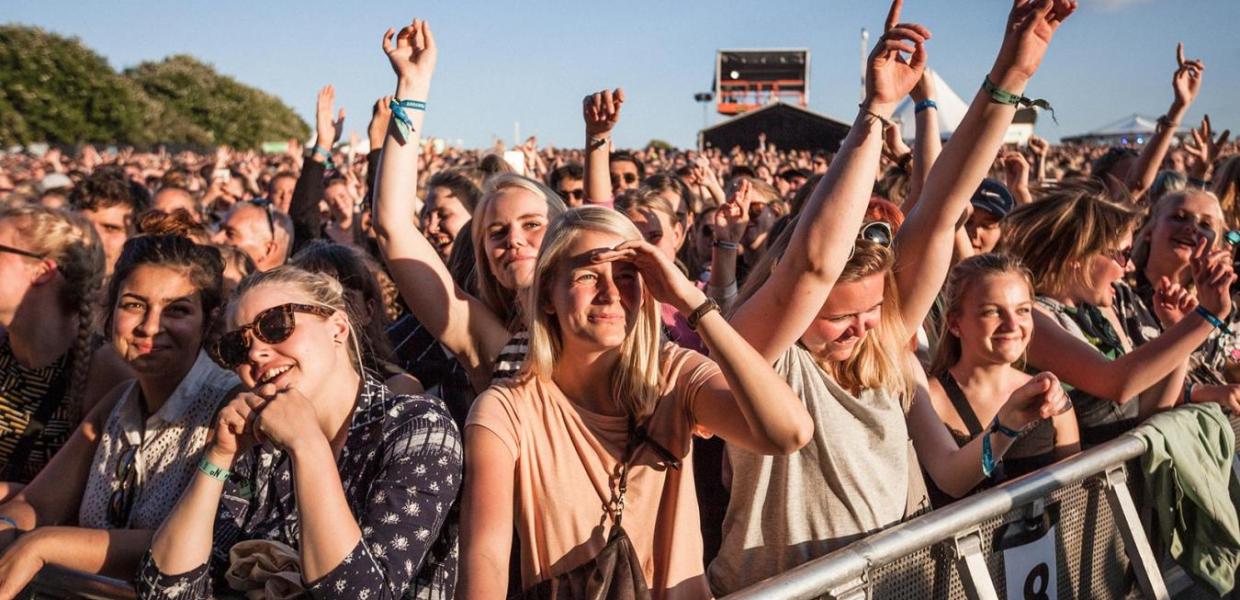 Concerts, Events and Festivals
Photo: Thorsten Iversen, NorthSide
There is always something going on in Aarhus
Wether it is music at one of the city's many stages, grat performances at the Aarhus Concert Hall (Musikhuset Aarhus) or different events all around town.
In recent years, the gastronomic scene in Aarhus has seen major developments with the level of quality, varienty and creativity flourishing all over the city.
Have a pleasant stay ...
Stay in perfect comfort at the city's many hotels located in the city centre near to the surrounding forest and beaches. Aarhus boasts a large range of hotels – from local city hotels to international hotel chains.
Some of Aarhus's top hotels are located within the city centre close to the city's top-attractions, shopping streets and easy to access by car or public transportation. Here you will find Scandic Aarhus City, Comwell Hotel, Radisson Blu Scandinavia Hotel Aarhus, City Hotel Oasia Aarhus and Hotel Ritz Aarhus City.
After a long day, the city's hotels are more than happy to welcome you with a hospitable atmosphere, top-quality facilities and excellent service.