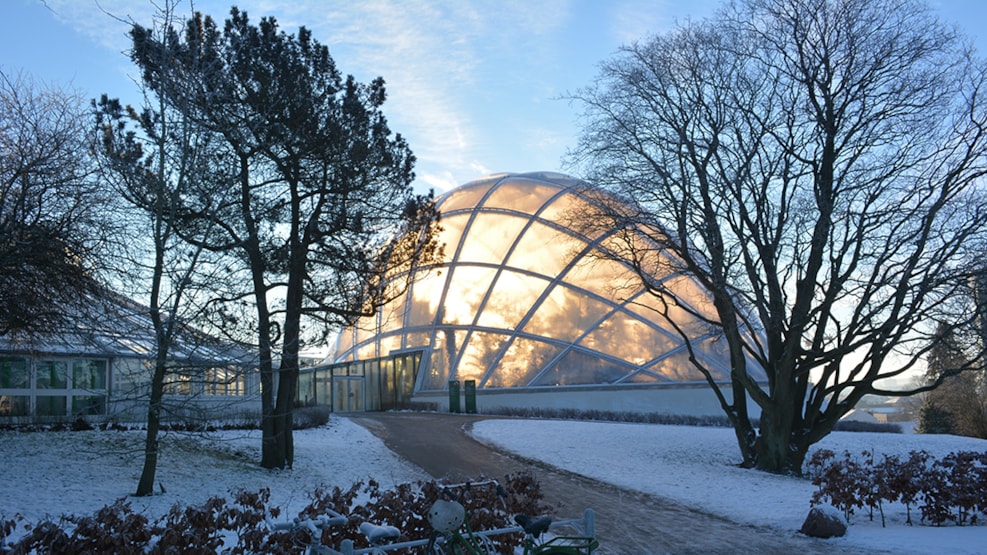 Tropical Houses at the Botanical Garden
The Tropical Houses (in Danish "Væksthusene") in the Botanical Garden in Aarhus are a place where numerous plant collections are presented and preserved in four different climate zones.
An educational and sensuous experience
You will have an educational and sensuous experience strolling through the beautiful and varied sceneries, and you will find plants from most parts of the world. Here, you get to witness what happens when the heat of the dense rainforest intertwines with lifelike animal sounds and the soft smells oozing from the many plants.
Fascinating stories about nature and botany
You can also hear fascinating stories about nature and botany and gain insight into the interdependence between us humans and nature. At the outside areas of the Botanical Gardens you can experience typical, Danish types of landscape, such as heath and beach, which is sure to inspire you to visit "the real" nature on the outskirts of Aarhus.
Enjoy a delicious lunch in the café
In the Botanical Gardens you will find the Tropical Houses Café, which is a breathing space in the heart of the city, where you can enjoy a light lunch or delicious cakes.
See what others are sharing on Instagram
#botaniskhaveaarhus #visitaarhus #visitaarhusregion
There is free admission to the Tropical Houses at the Botanical Garden.