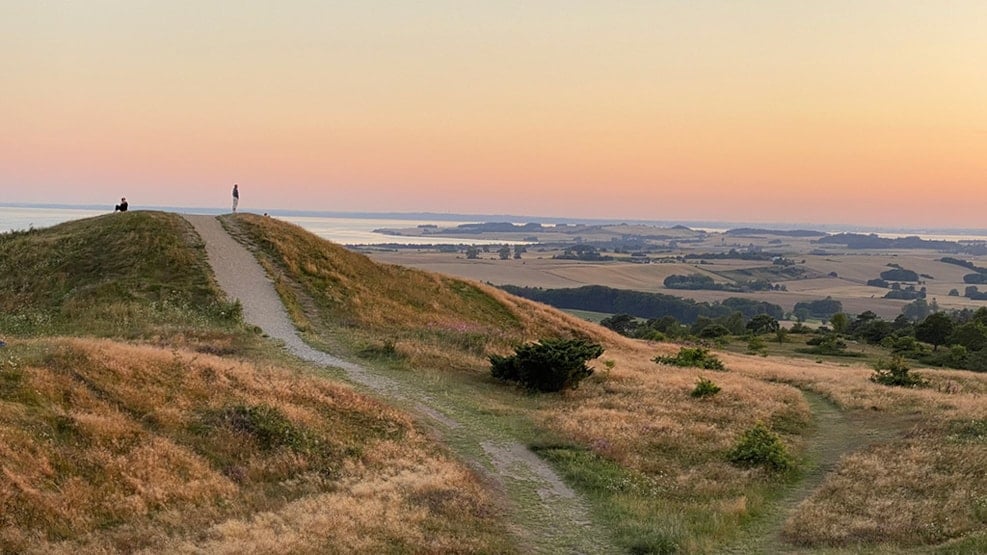 National Park Mols Bjerge
Nationalpark Mols Bjerge offers a great variety of nature. Mols Bjerge is especially known for its extraordinary landscape, which was shaped during the Ice Age.
Experience the Mols Bjerge National Park
Tall peaks, deep dead ice holes, and rare sand lizards – and maybe you will meet a national park guide on your trip in the 180 km2 Mols Bjerge national park.
The landscape in the Mols Bjerge national park was created by gigantic ice tongues and tons of water over millions of years. In the national park, you will find about 40 of the 200 nature types worthy of preserving, called habitat areas. You can practically feel the cultural history at Kalø castle ruins, in front of the large bronze age burial mounds of Mols Bjerge and in the small cobbled streets of Ebeltoft.
Adventure awaits you at the Mols Bjerge National Park. Here, you will find plenty of room for exploration, which is what makes a holiday memorable. Furthermore, you can always find help and inspiration right around the corner.
See what others are sharing on Instagram