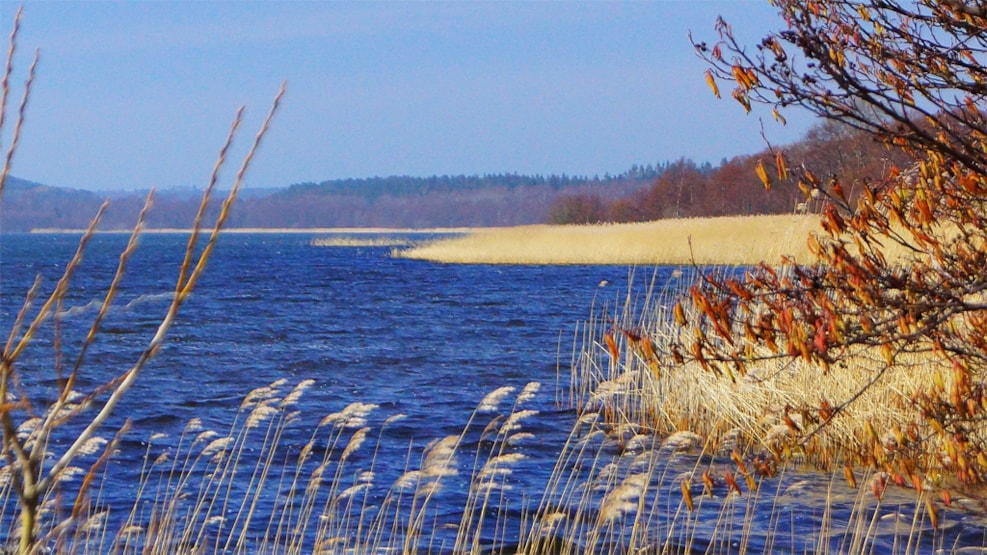 Stubbe Sø
Stubbe Lake is the largest lake on the Djursland peninsula, located in the Mols Bjerge National Park. Stubbe Lake used to be a fjord in the past, but became a lake when the landscape around it rose.
Bird reserve and important bird resting place
The bird reserve at Stubbe Lake is a very important resting place for water birds and is therefore very interesting for ornithologically interested people. The lake is surrounded by forest and nutrient-poor sand, and the water is therefore clear and clean, and the lake is also rich in aquatic plants and fish. Otters, sea and fish eagles as well as kingfishers visit the area along with greylag geese, divers and water rails.
Bird tower at Stubbe Lake
It is obvious to enjoy the life of the lake from the large bird tower, from which you have a high view of a part of the lake and the surrounding surroundings. Maybe you will see the sea eagle high in the sky.
Access to the lake
Much of the land around the lake is owned by private landowners. However, the state owns a corner at the southeastern edge of the lake, and from here you can access the lake via a footpath. The road to the bird tower goes along Stubbe Lake Road with the entrance immediately east of Stubbe Bridge (Havmølle Å) marked with a sign that reads "Stubbe Lake". From the parking lot, the walk is on foot, and after about 100 meters, an arrow points to the left towards the bird tower.
View map of toilets, tables and benches, free overnight stays, etc.
See what others are sharing on Instagram