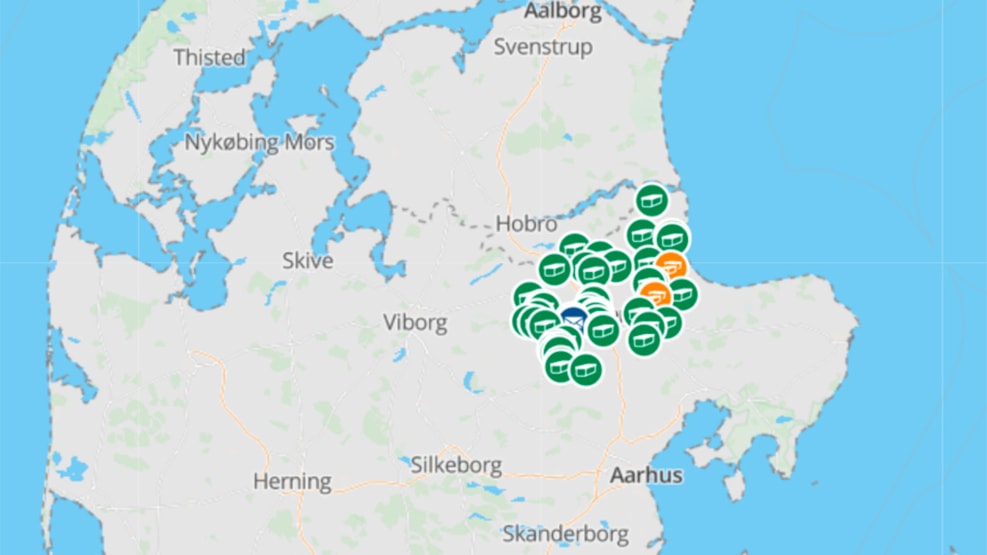 Geocaching in Randers
Go on a treasure hunt in and around Randers and discover the many geocaches. Geocaching is for the whole family, and together you can enjoy nature and the experiences while uncovering Randers' hidden gems and untold stories.
Geocaching is a fun treasure hunt where you use your phone to log hidden codes as you explore the city and nature.
Learn more about Geocaching and how to get started here.
GeoTour Randers
GeoTour Randers consists of 52 caches that you can hunt for in and around Randers. Can you find them all?
Learn more about GeoTour Randers here.
Geocaching along the Towpath
Go geocaching along the Towpath Trækstien. You can hike along the Gudenå River from Silkeborg to Randers along the Towpath, which is the old Boatman's Path. Along the Towpath between Randers and Fladbro, you'll find several caches.
Learn more about the Towpath here.
Geocaching along the Pilot Path
On the Pilot Path Lodstien between Randers and Udbyhøj, you can hike in the footsteps of the pilots. There are caches along the Pilot Path between Randers and Mellerup.
Learn more about the Pilot Path here.
Geocaching by Railbike and Canoe
Starting from Randers Fjord Feriecenter, you can go on an expedition to find caches. You can hop on a railbike and discover caches along the old railway or go on a canoe trip and find the caches hidden in Randers Fjord.
Learn more about renting railbikes and canoes at Djursland for Fuld Damp.
You can also rent canoes from the Kyst- og Fjordcentret, from where you can find caches in the reed forest.
See what others are sharing on Instagram