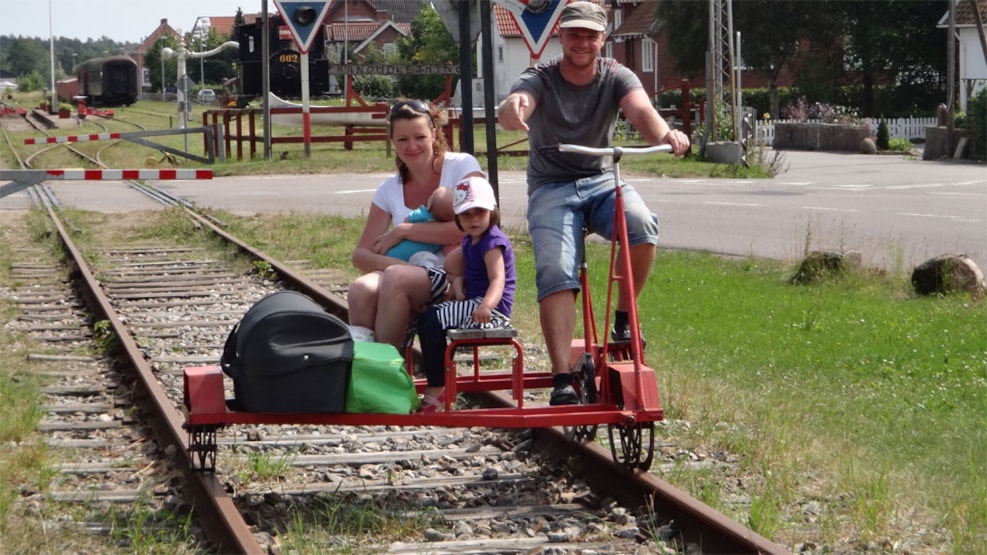 Djursland For Fuld Damp
Experience the friendly atmosphere and nostalgia at the old railwaystation in Allingåbro.
Back in time
Take a trip back in time on the 17 km long stretch of closed railway. Invite your family on a cycle trolley tripalong the inlet and bring a picnic basket. You can also rent a canoe and row down the stream Allingåen. At the railway station, there is a fascinating automobile museum, which can bring back memories.You can also spend the night in a wagon-lit
Danish History
Djursland For Fuld Damp organise special arrangements for parties and companies wanting something out of the ordinary while experiencing a part of Danish history.
At the railway station, we sell nostalgic toys etc. and serve coffee in the atrium.
Se more about the opportunities here.