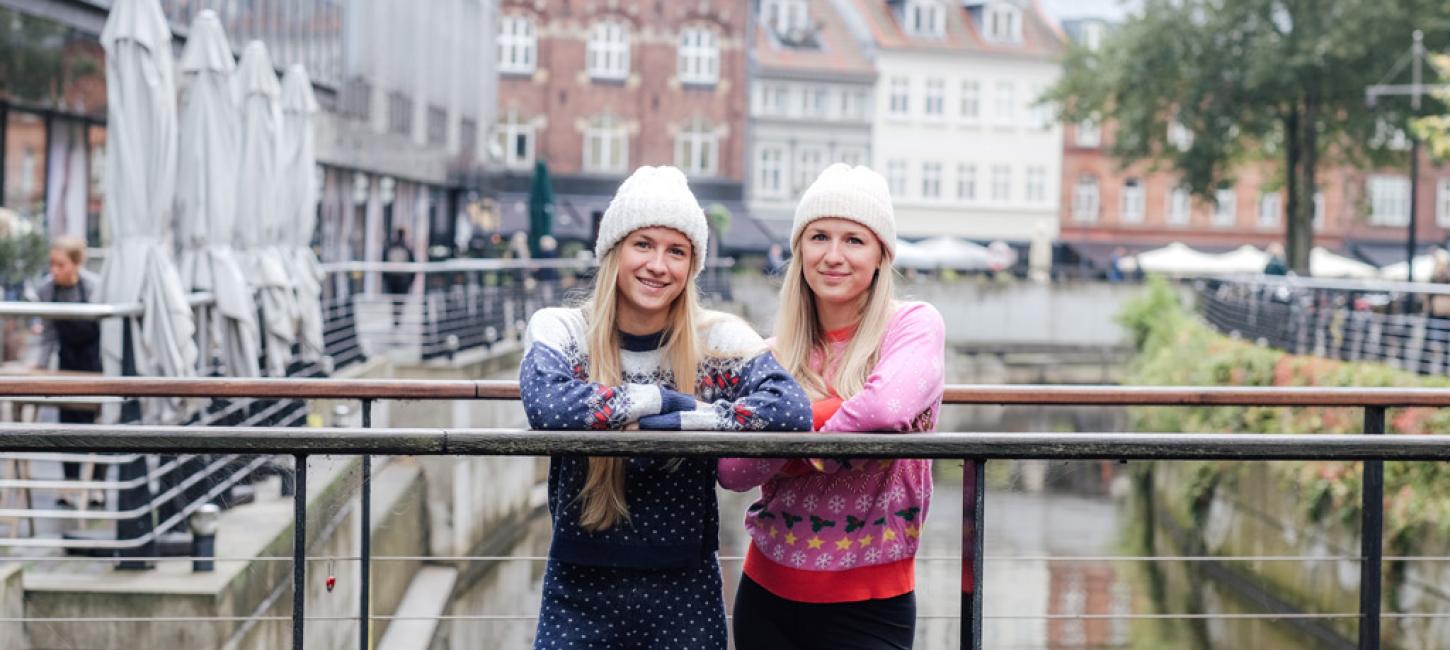 Marie-Louise and Anne-Cathrine
Locals in Aarhus
What do you do when you love everything about Christmas and want to share your excitement with the world? Well, you simply create Denmark's cosiest Christmas blog.
And this was exactly what Marie-Louise and Anne-Cathrine did back in 2017, when they created julehygge.dk, presenting tips and recommendations for those cosy Christmas moments.
Marie-Louise and Anne-Cathrine are twins and live in Aarhus, where Anne-Cathrine studies to become a Design Manager, and Marie-Louise is a Digital Content Specialist at Tivoli Friheden.
They describe Aarhus as the perfect size for a city, as it all seems practically like a local neighbourhood and magnificent at the same time. "When everything is within walking distance, combining city life and outdoor experiences is never a problem, which makes it easy to remember to slow down in a busy everyday life", Anne-Cathrine says. She loves the old as well as the new quarters around Aarhus, and Marie-Louise even finds that people around this City of Smiles smile more than they do in other places in Denmark. 
The girls love Christmas traditions and doing the same things year after year – simply because it gives them great joy. According to Marie-Louise, December is the darkest month, but the brightest season.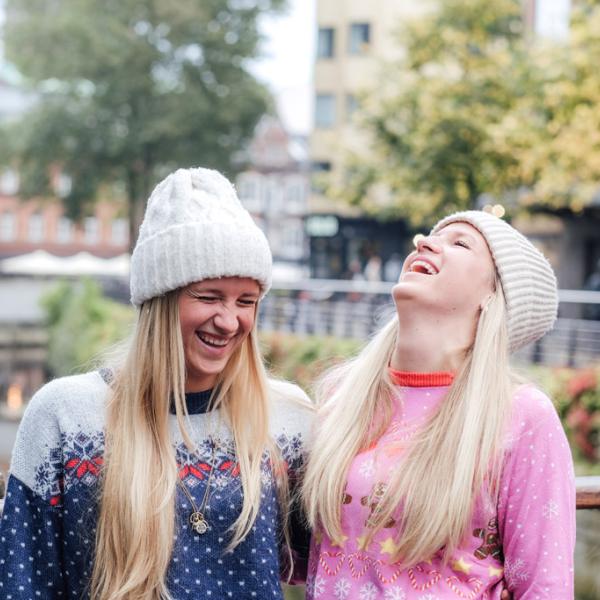 Interests
Marie-Louise: Movies, music, watching TV, Christmas, spirituality, interior design, being with friends
Anne-Cathrine: Shopping, being creative, graphic design, movies and TV, cosy times, Christmas
Anne-Cathrine's motto
"Adults are only kids grown up, anyway" – Walt Disney. This reminds me that we should not take things too seriously and always remember to nurture the kid we all have inside of us.
Marie-Louise's motto
"Youth is wasted on the young" because it is fun and a bit silly. I do try to get the best out of my age and the circumstances I find myself in.
And I just love the quote from 'How The Grinch Stole Christmas': "It came without ribbons. It came without tags. It came without packages, boxes or bags. What if Christmas doesn't come from a store. What if Christmas, perhaps, means a little bit more."
Marie-Louise and Anne-Cathrines guide
The Best Christmas Markets in Aarhus
"Our favourite spots are the elves' attic and the Christmas shop on the big square by the tall Christmas tree. Here, you can buy the most beautiful glass ornaments, elves, and Christmas decorations, not to mention a replica of Denmark's very first Advent calendar. "