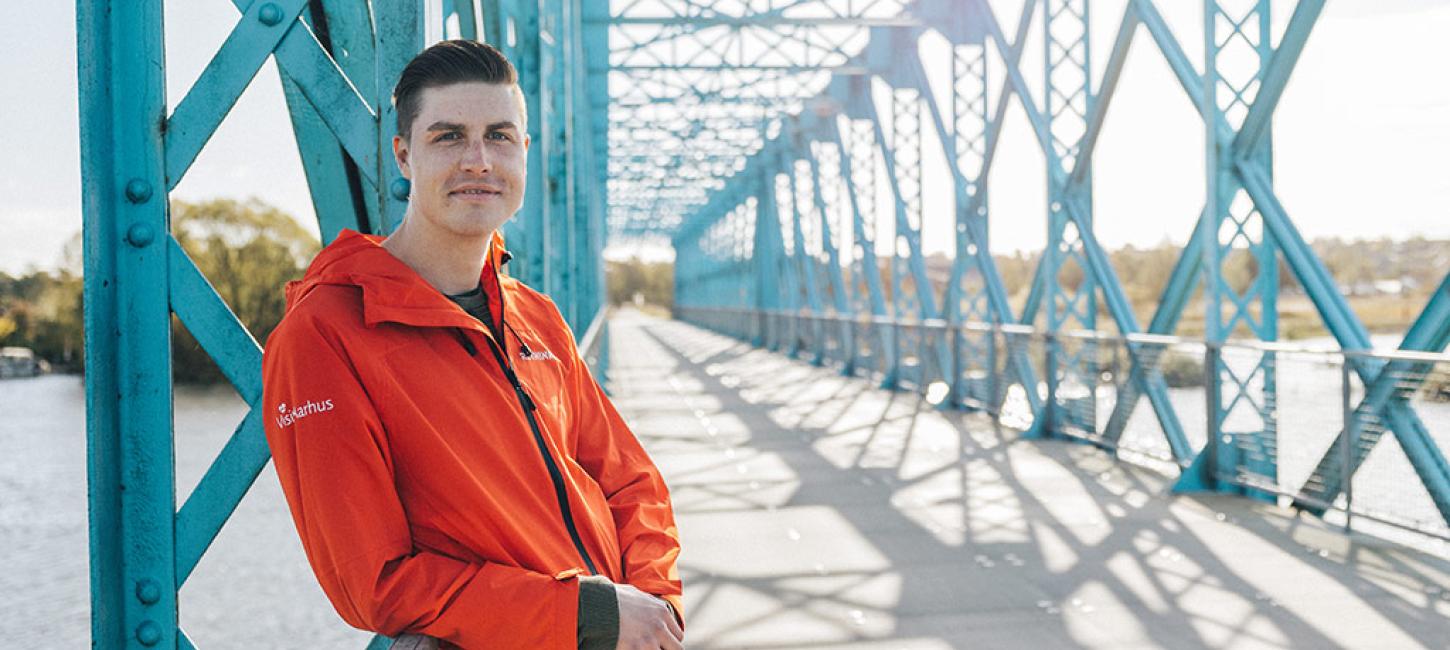 Kristian Kajhøj
Photo:
Alexander Håkansson
Lokal in Randers
Kristian is one of the locals in Randers, where he has been living for the past nine years. Kristian was born and raised in Grenaa, and in 2014, he moved to Randers to study to become a service economist.
When you relocate to a new town, getting to know it may take some time. However, through his work as a volunteer, Kristian got familiar with his new town in no time – as part of the town's flourishing music scene and as part of ReThinkers. Work that he dedicates quite a lot of his spare time to be doing.
Whenever Kristian needs to recharge in a busy life with school, a part-time job and volunteer work within cultural entrepreneurship, he often goes to one of the town's many green oases just a few minutes' walk from the busy town centre.
He then walks along the Gudenåen stream, where the peace and quiet allows new thoughts and reflection to surface. Furthermore, Kristian loves the historical atmosphere you sense walking along the streets in the heart of this old market town; past old half-timbered houses that have been preserved for hundreds of years but are still very much used as private residences and charming shops.
Photo: Alexander Håkansson
Interests
Nature and being outdoors, music, entrepreneurship, sustainability, and architecture.
Randers - old market town in beautiful nature
You should absolutely come to Randers if you would like to combine experiencing stunning scenery with having a lovely day in one of Denmark's oldest market towns. Perhaps enjoying the view from a canoe on the Gudenåen stream or strolling down the cobbled pedestrian street, Houmeden, which is in fact the oldest one of its kind in Denmark