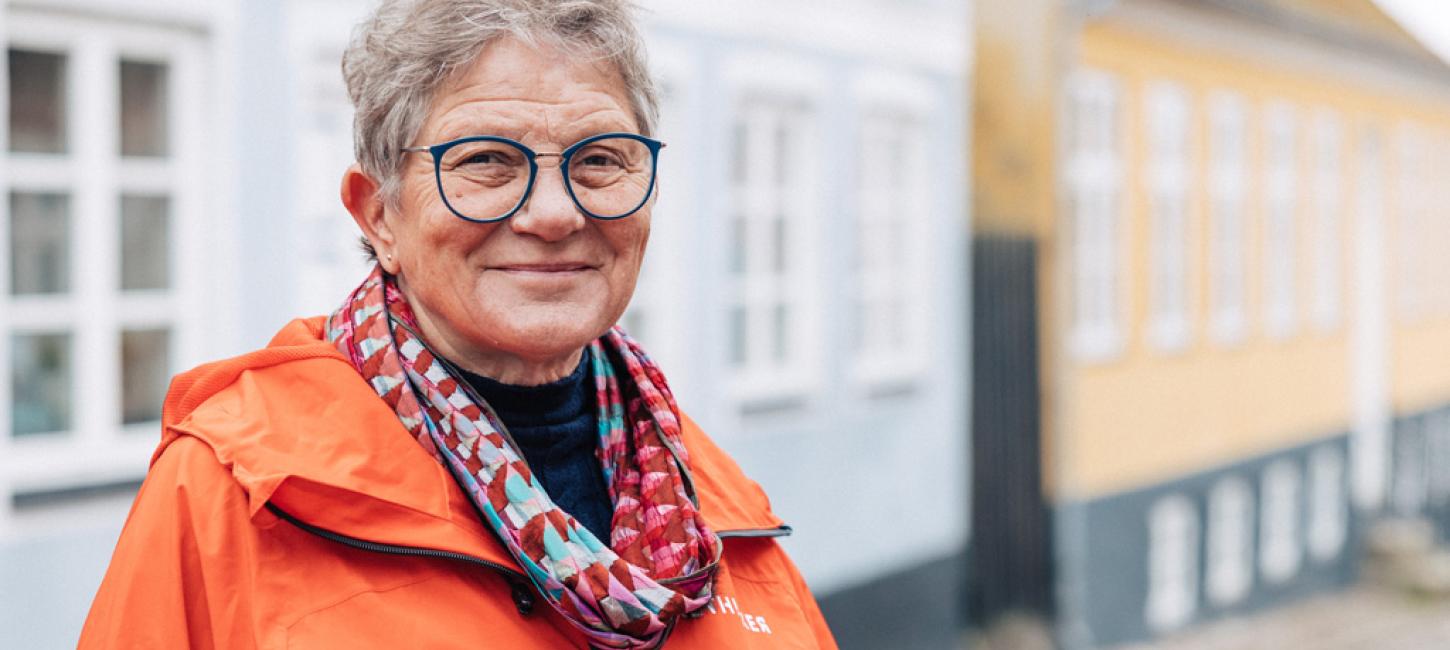 Irene Olsen
Photo:
Alexander Håkansson
Lokal in Djursland
Irene is one of the locals in Ebeltoft in Djursland, where she gets deeply involved whenever volunteers are called upon – for instance at Maltfabrikken cultural centre and for the apple festival, the Ebelfestivalen, that takes place every autumn.
Her motivation is particularly the opportunity to meet lots of different, inspirational people; to work towards a common goal, and to be part of the town's pulsating life. And she simply loves her hometown and knows exactly which activities she will recommend to anyone visiting Ebeltoft as a tourist – regardless of whether it is for the first or fourth time.
Irene has been living in Ebeltoft with her husband, Ole, since 2018. They have got two grown children and two grandchildren who are 4 and 8. Irene loves to experience her town with them, as even the smallest details around town are seen in a completely different and even a little magic light through their eyes.
Today, Irene has retired after a happy life as a teacher at a continuation school for 38 years. But her drive is far from gone, and now, she dedicates her energy and creativity to volunteering and getting involved in her local area. The picturesque, historical town. The many cultural events. Not to mention the magnificent nature surrounding it that is perfect for hiking or a relaxing picnic with her two grandchildren.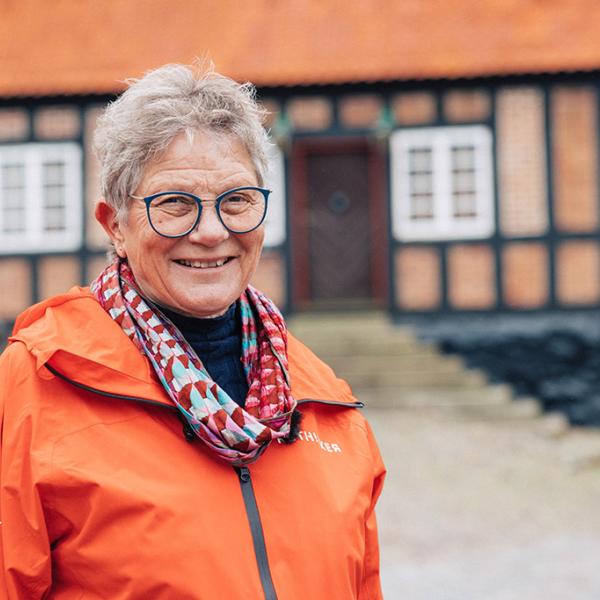 Photo: Alexander Håkansson
Motto: We have so much to be happy about.
Interests: Literature, knitting, great conversations, spending time with family and friends, and the quest for less food waste.
Irenes Guide
Follow in Irenes footsteps
What makes Ebeltoft a great holiday destination for families?
From the top of the chimney, the view of the bay is magnificent with a beautiful beach, kayaks, and little boats – you can practically see the entire world. Right in front of you, you have Fregatten Jylland – the world's largest wooden ship.