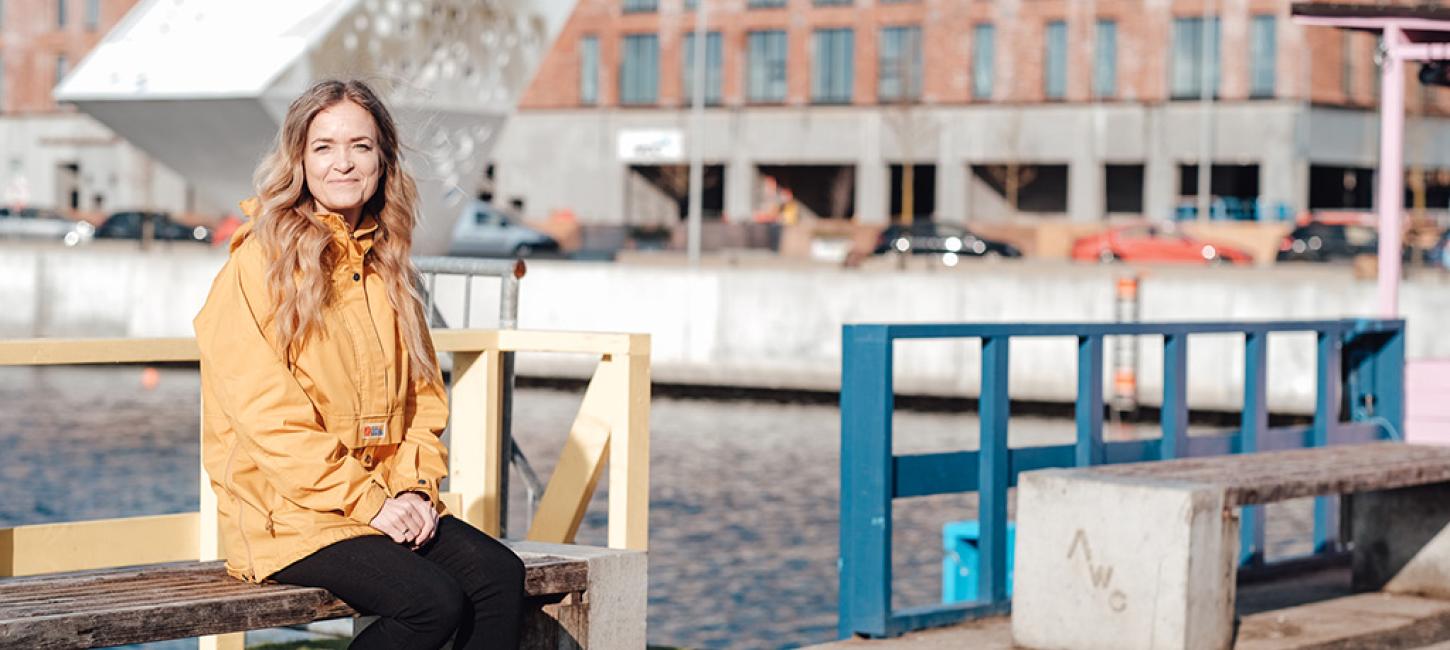 Catrine Høy Hansen
Local in Aarhus
Catrine Høy Hansen was born and raised in Aarhus, and today, she lives in the most recently established part of town, Aarhus Ø. 
This place is experiencing a rapid development with creativity and the urban culture growing alongside the modern structures that shoot up one by one at the former harbour.
Ø is the Danish word for island, and the atmosphere there is what appeals to Catrine, in particular; she enjoys living in a big city close to woodlands and the sea. This is where she spends a large part of her time, as she loves to wakeboard, which is a cross between surfing, water skiing and snowboarding.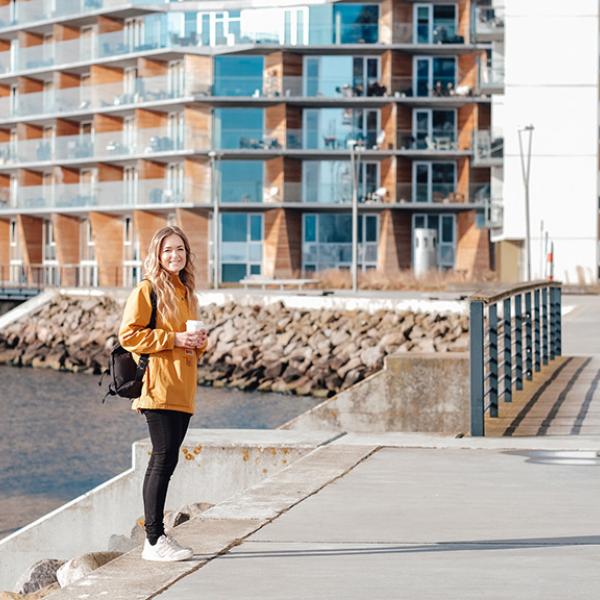 Interests
Wakeboarding, walks, "hygge", food, wine and volunteering
Catrine's guide
Aarhus Ø – the Island in the Heart of the City Awaits You
"During summer, lots of people usually find their way there, and if you prefer to enjoy your food in a more peaceful place, take it to the cosy marina wharf."