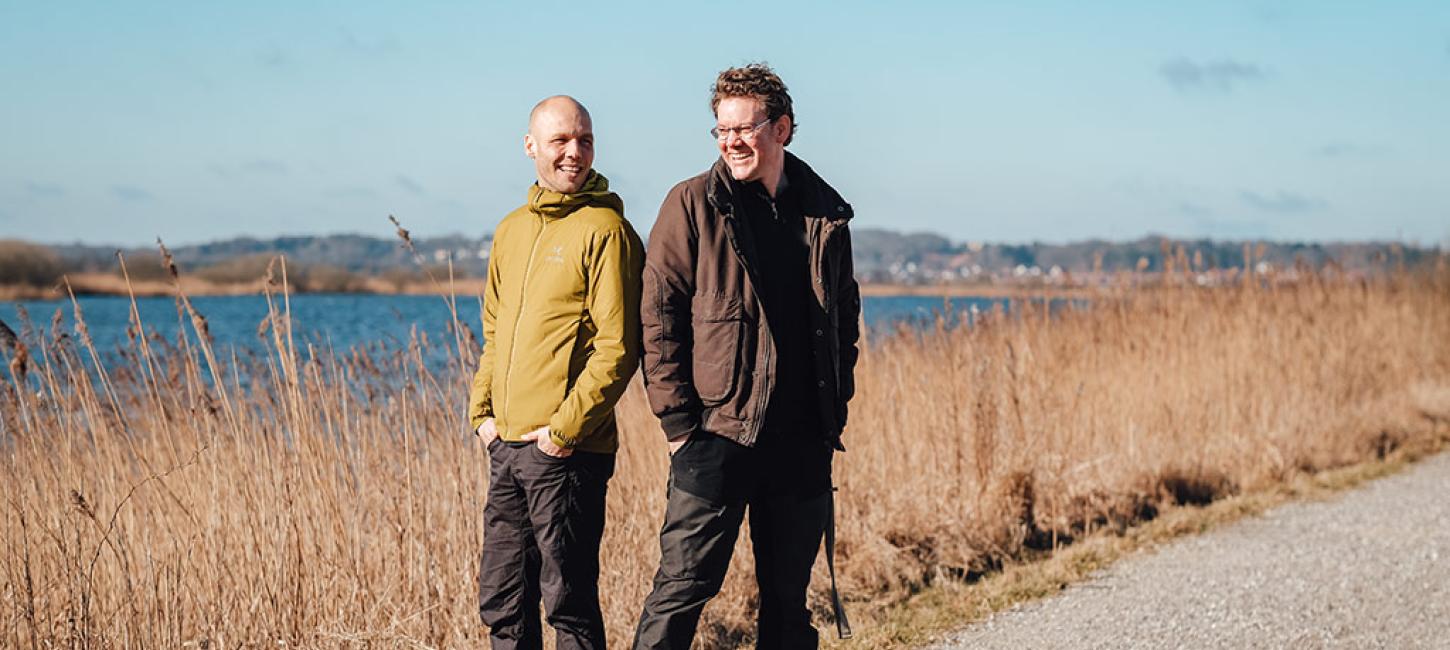 Asser and Brian
Locals in Randers
Asser Øllgaard and Brian Rasmussen spend their working days at Randers Regnskov – a tropical zoo located in the centre of Randers, between Randers City and the river Gudenåen.
In 2020 they were honored with the title "Randers Citizens of The Year". An honor very well deserved and a result of their dedication to educate and entertain kids by hosting classes about exotic animals on YouTube during the Covid-19 epidemic, when both schools and attractions like Randers Regnskov were completely closed.
Asser and Brian both live in Randers with their families and are frequent visitors in the beautiful landscape that they often use as their setting for leisure activities.
To Brian, it primarily involves running and nature photography, while Asser enjoys observing wildlife in the forest right outside his own home, where he sees foxes as well as roe deer.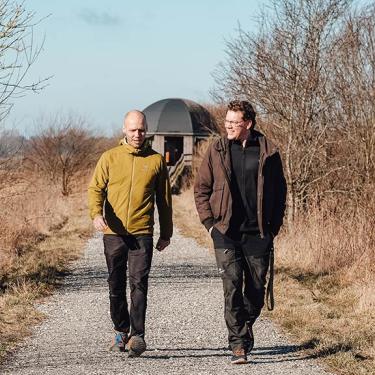 Interests
Asser: Understanding nature and his fellow human beings, music
Brian: Running, photography, nature, animals, the rainforest
Follow me
Asser and Brian's guide
In a canoe down Denmark's longest river
"In some spots along the way, you will feel as if you are under distant skies with settings buzzing with life and wilderness. In other places, you go past fields and motorways. No matter what, observing the world from a different perspective is always interesting."