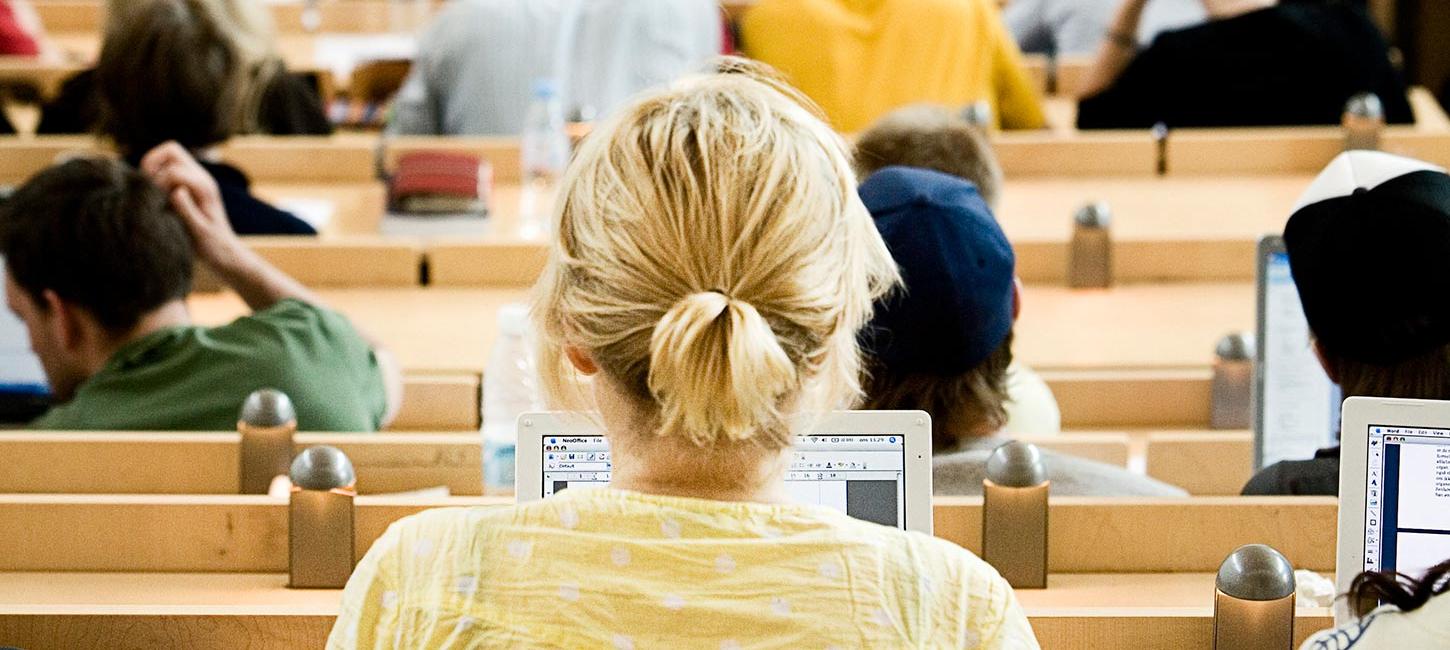 Study in Aarhus
Aarhus has lots of activities, lots of fun, adventure, and romantic experiences to offer its student population. Take your friends, your sweetheart, or your family by the arm, and go exploring the vast array of fascinating experiences which your student city Aarhus has to offer.
The educational institutes in Aarhus attract an ever increasing number of young people every year due to the wide range of courses on offer. Aarhus has the highest concentration of students in Denmark and boasts a vibrant student environment in the city because most of the educational institutes are situated in or around the city centre. This is what makes Aarhus a highly dynamic city with an ever-driving pulse beat.
Top attractions in Aarhus
Student life in Aarhus is full of festive activities. Both major events, such as the Kapsejladsen boat race 'Contest for the Golden Bedpan' and Denmark's Largest Friday Bar and Sports Day – both in the University Park – and the smaller events at the various educational institutes and faculties makes student life lots of fun. Many of the institutes have Student Revues, grand start-of-term festivals and, of course, Friday afternoon bars.
With a crowd of some 15,000, the Kapsejladsen is THE biggest social event at Aarhus University – though basically it's "only" a beer relay race in rubber dinghies. The rules are pretty simple. Five members from each of the 12 specially selected festival organizations compete, one at a time, to become the fastest team to row across the University Lake, empty a bottle of beer, run around the bottle ten times, row back across the lake and hand on the baton to the next in line.
Every year, at the start of the academic year, the Student Council at Aarhus University and Aarhus University Sports (AUS) organise Denmark's Largest Friday Bar and Sports Day. It is a gigantic day of sports and celebrations for the students at Aarhus University and other institutions of higher education in Aarhus. This event always takes place on the second Friday of September when the university park will be filled with thousands of students celebrating.
Go and discover the city's various quarters, reading areas, sports and exercise and admission-free things to do and see in Aarhus. You will here also find out how to get around in Aarhus – all information which helps you get to know your student city and which makes you feel immediately at home.
Learn more about moving to Aarhus on Newcitizen.dk, created by Aarhus Municipality. 
There are many different higher education courses in Aarhus. The largest educational institute is Aarhus University which has more than 40,000 students and offers a large number of different courses.

Get to know more about opportunities when you are a student in Aarhus.
We welcome you in Aarhus and hope you will enjoy beeing a tourist in your student city Aarhus.