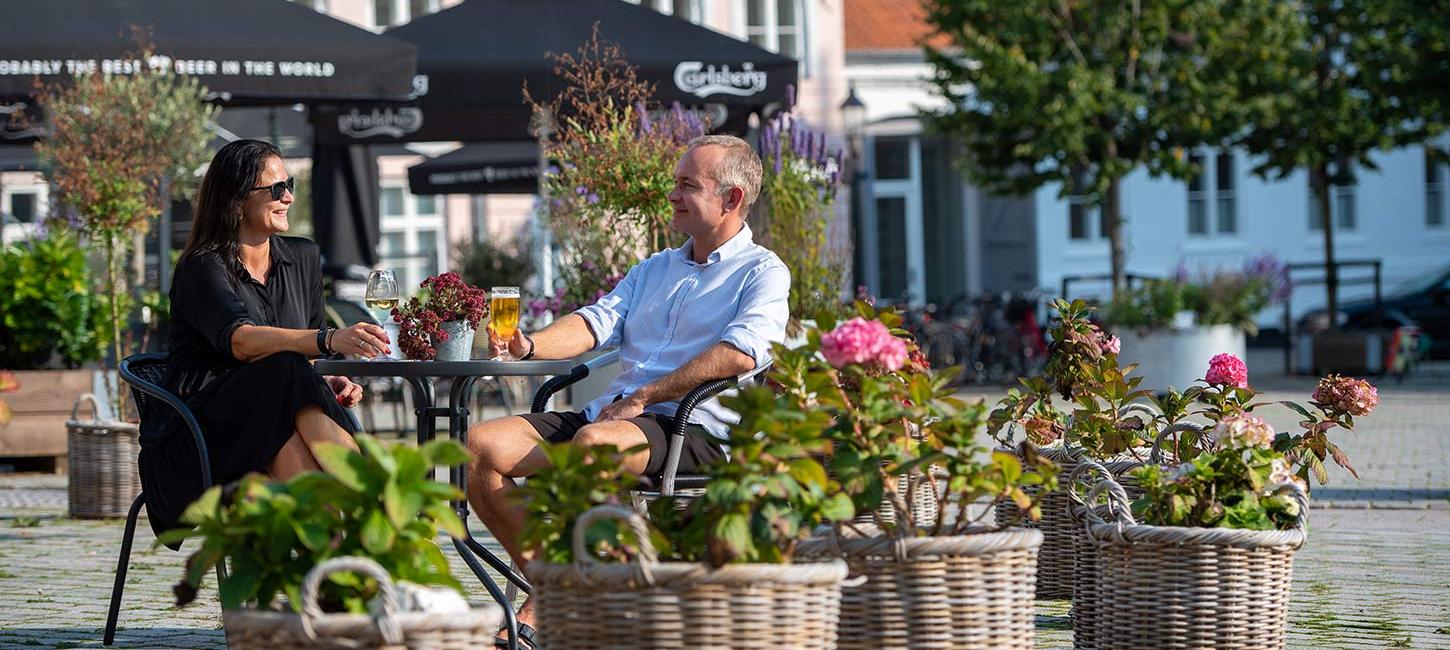 Eat and drink in Viborg
In Viborg, history is all around you wherever you go – even when you go out for a lovely dinner or drink, or when you want to taste the local specialities. In the heart of Viborg, you will find a nice selection of lovely restaurants and cafes that prepare food in historical settings.
When you get peckish, you have a long list of options. Would you like to feel the presence of history during your meal, you can go for dinner or a drink at the wine bar in the impressive grottoes at Restaurant Brygger Bauers Grotter, or you can have dinner at the old cellar that used to house monks, and today it is one of Viborg's oldest restaurants, Restaurant Latinerly.
The brewery in the old brewing quarter
Have a lovely, cold beer from Viborg's micro brewery, Viborg Bryghus, while you sit in the charming, original brewery setting at Sortebrødre Kirkestræde. Here, you can have wonderful beer, hand-brewed from scratch, and get close to the history that makes Viborg a very special place in Danish national history.
If you would like to learn more about Viborg's brewery history, come on a guided tour through the town's cobbled streets themed 'Brew & Cobblestone' with Viborg Guiderne. You will hear the tales of the town's colourful brewing history, and the tour always ends with a beer tasting in the brewery. Read more about the possibilities of guided tours here.