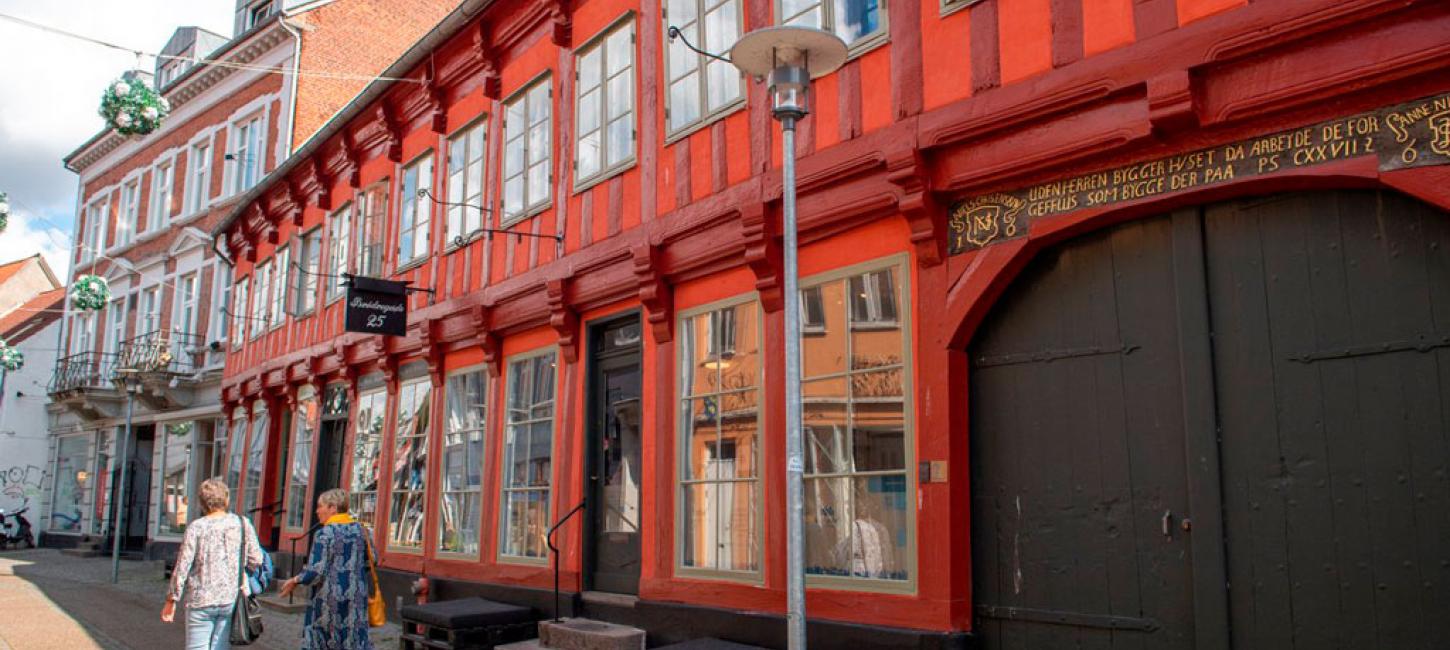 Shopping in Randers
Randers is one of Denmark's oldest market towns where history and modern shopping blend together. Take a stroll through the small alleys, crooked streets, and narrow lanes, many of which have a history dating back to the Middle Ages, and on your way, you'll find small and cozy shops.
And when you explore the city's oldest pedestrian street, Houmeden, you will experience an authentic, cozy, and charming urban area located in the heart of Randers, which is full of life and energy, where you can also relax with a cup of coffee or a delicious meal after a lovely shopping trip. Whether you are looking for trendy clothes, unique accessories, or souvenirs, you will surely find everything here.
Find the best shops in Randers Explore the city's shopping options. If you are on an active holiday, you can get inspired at Friluftsland or Lystfisk.dk, visit Fru Lunds Butik, where you can buy delicacies or enjoy them in their cafes. Or visit one of Denmark's oldest shops RHANDERS, which has a large selection of gloves and exclusive leather goods.
If you are into lovely thrift stores, you can certainly make a good find in one of the many thrift stores, including Børneloppen and Finderiet.
And if you want a shopping trip under one roof with plenty of opportunities for specialty stores, Randers Storcenter is not far from the city center with a large selection of shopping, activities, and experiences.
Have a break
And precisely along the way in Randers, you will find many cozy restaurants, cafes, bars, and delightful taste experiences.