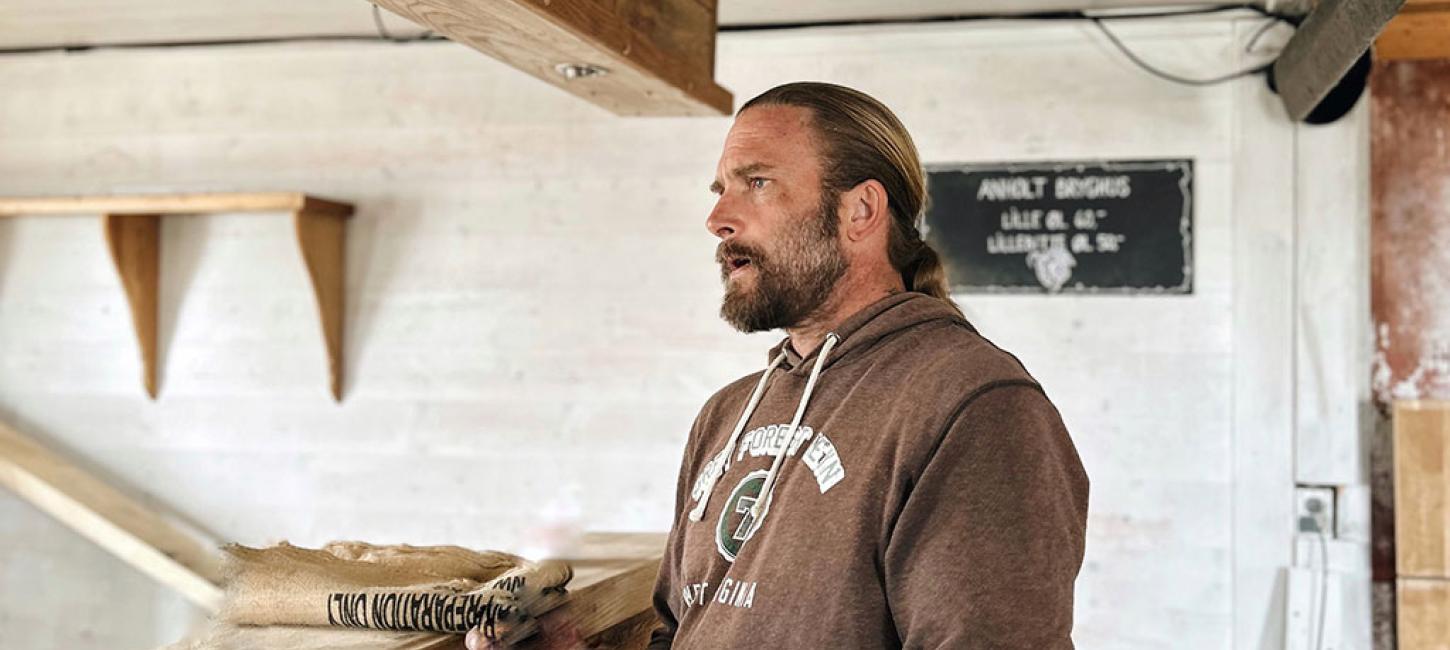 Jakob Kjærgaard
Local at Anholt
Jakob Kjærgaard grew up in Northern Jutland and in 2006, he moved to the island of Anholt, where he lives today with his girlfriend and their five children.
Jakob is a trained social worker, an officer of the reserve, a carpenter, a captain, and a firefighter, however today, part of his career is based on his great passion for gin. Jakob is one of the creators behind Anholt Gin and the owner of the gin bar "Dørken" at Anholt harbour.
Jakob particularly loves Anholt for its serenity, its landscapes, and the ease with which close relations are formed there. Because of his work producing gin, Anholt's landscape is crucial to him. This is where he gathers the large quantities of wild juniper berries that is the base of the entire gin production.
Interests: Nature, sustainability, family life, peace and quiet, and entrepreneurship.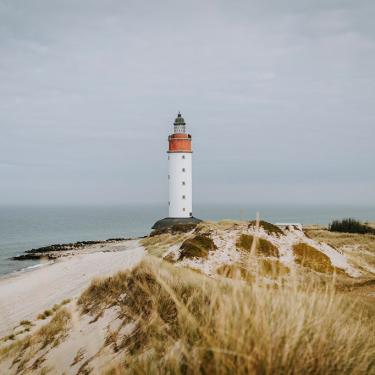 Jakobs tips til paradisøen Anholt
Anholt is a place quite out of the ordinary. The island is famed for being the most isolated place in all of Denmark, which creates a very unique atmosphere that you do not want to miss. Here, you will find a genuine sense of serenity. Everything is done at a certain pace and in a certain way.