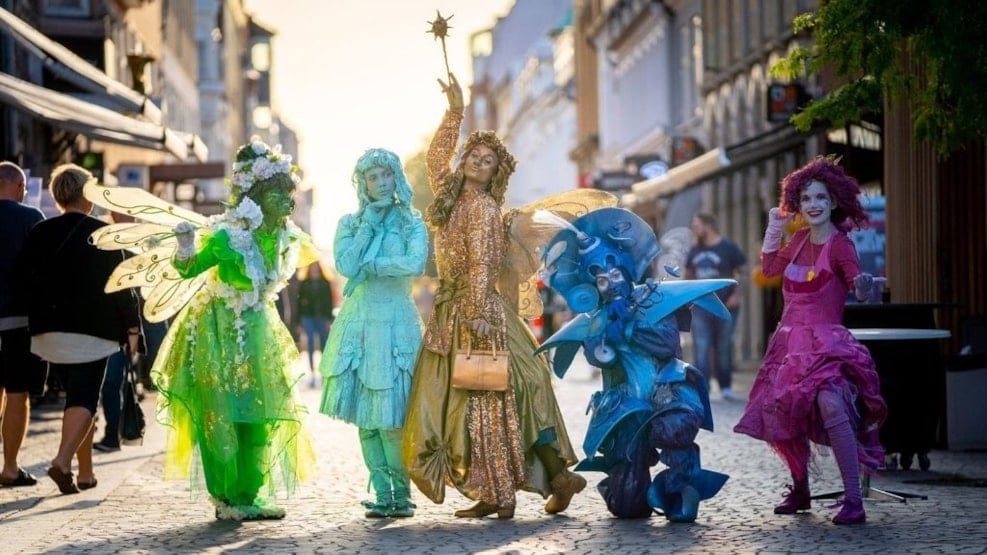 Shopping in Silkeborg
Handel Silkeborg is a trade association for shops in Silkeborg. The association organises "Late Night", etc., and various entertainment events in Silkeborg – and is also responsible for the operation of the mini train that drives through the streets in the summer and leading up to Christmas.
Silkeborg offers a wide range of shops and grocery stores located in the town centre, the area around Borgergade and Center North. On the square in Silkeborg, there is a market every Saturday, where you can buy flowers, fruit, vegetables, fish, cheese and honey, etc.
Shop opening hours: Monday – Thursday: 10 am - 5.30 pm, Friday: 10 am - 6 pm, Saturday: 9.30 am - 3 pm. The big supermarkets have extended opening hours. There are special opening hours in connection with activities and events. These times will be announced on Handel Silkeborg's website: www.handelsilkeborg.dk