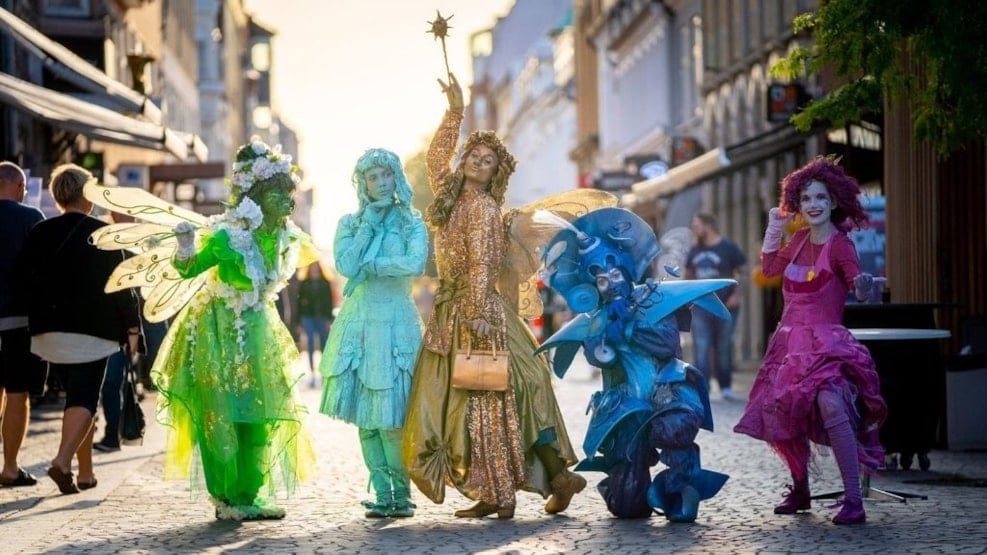 Shopping in Silkeborg
Experience a delightful shopping trip in the cozy shops of Silkeborg, where you can find everything from fashion and clothing to health, home decor, Danish design, and artisan craftsmanship. Regardless of the time of year, you can enjoy pleasant activities in the city center and, of course, participate in events like Late Night, city train rides, and the beautiful Christmas decorations
Today, Silkeborg offers a wide range of shops, both specializing in unique goods and everyday essentials, located in the city center as well as in the areas around Borgergade and Center Nord. Here, you'll find shopping opportunities and experiences for the whole family, along with a rich selection of cafes and restaurants offering delicious menus.
Every Saturday, there is a market on Torvet in Silkeborg, where you can purchase items ranging from flowers, fruit, and vegetables to fish, cheese, and honey.
During the summer, various activities are available, including Circus Fun on the square, guided theater tours featuring stories about Silkeborg narrated by Drewsen, and the opportunity to explore the city with pleasant surprises along the way.
You can also hop on the city train and take part in 'Late Night' shopping in the stores. There are special opening hours in connection with activities and events.
See what others are sharing on Instagram