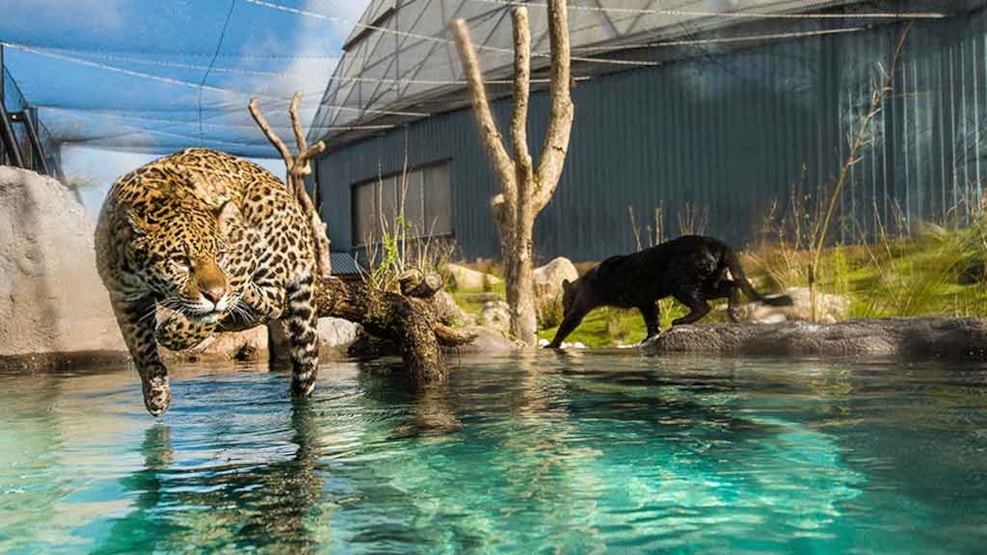 Randers Regnskov og Vorup Enge
From Justesens grass lane besides Randers Regnskov, there is access to an old pulling trail for barges along Gudenåen and Voup meadows. The meadows was re-established in 2003 as a wetland.
In the summertime, Old Danish farm races can be seen, or you can watch the rich bird life from the three bird watching towers all year round – or eat a packed lunch in the pavilion. Keep an eye on the guided tours in the area.
A bunch of exciting animals and experiences in Randers Regnskov
200 animal species and 450 plant species is represented in the rain forest in the respective areas of South America, Asia and Africa. A visit to Randers Regnskov is an authentic experience with high temperatures and a high humidity. At feeding time, you can get really close to some of the animals. Learn more about the manatee's eating plan, about the Cuba-crocodiles – who are actually descendants from the crocodiles Fidel Castro gave to Boris Jeltsin – or about the ants and their busy lives. The skull cave and treetop walking under the spheres gives you chills and knowledge about the animals and plants around the world.