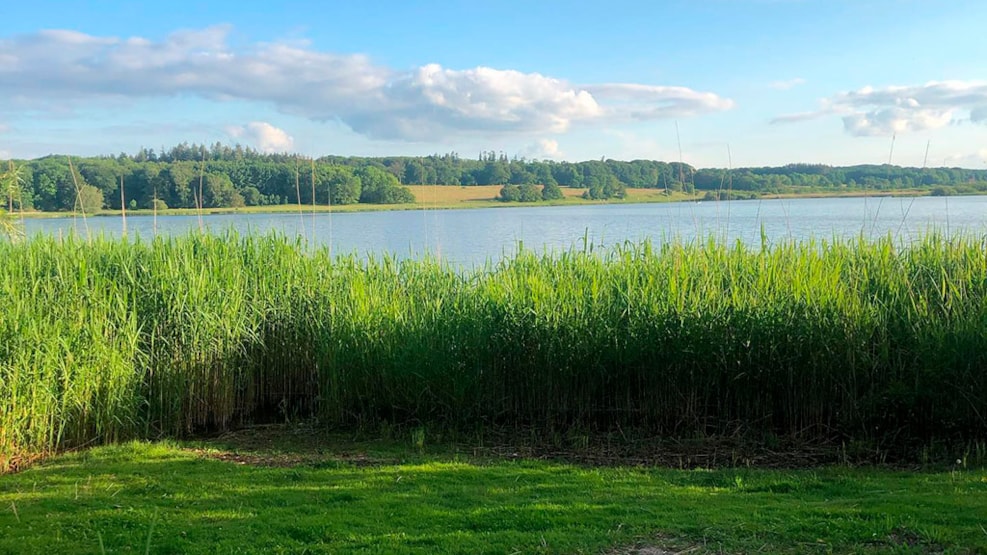 Brabrand Lake
Enjoy fitness, wild life and nature at the Brabrand Lake in Aarhus. The Brabrand Lake is a rather long, nutritious, shallow lake, situated in the eastern part of Aarhus Ådal (Aarhus Stream Valley) that stretches from the open country west of Aarhus right into the middle of Aarhus.
The Brabrand Path
In 1956 the Brabrand Path that stretches from the center of Aarhus and round the lake was made. In 1959 more than 158 ha between the path and the lake was preserved to secure the free view over the lake and keep the beauty values of the area. 
Varied landscape
The landscape varies between both see, polder, forest of reeds, willow, scrub, fields, and forest and the area is especially known for its rich bird life. 
Plenty of opportunities to observe animal life
At Stautrup Stationsby there is a birdwatching tower and in Stautrup Gl. Station and at the Ranger Center Sølyst there are nature exhibitions. The Brabrand Path is part of the walking route from Aarhus to Skanderborg and the bike route from Aarhus to the river town Ry. Usually it is forbidden to walk outside the paths - except for park areas.
  
Lakes and rivers in and around Aarhus.
See what others are sharing on Instagram