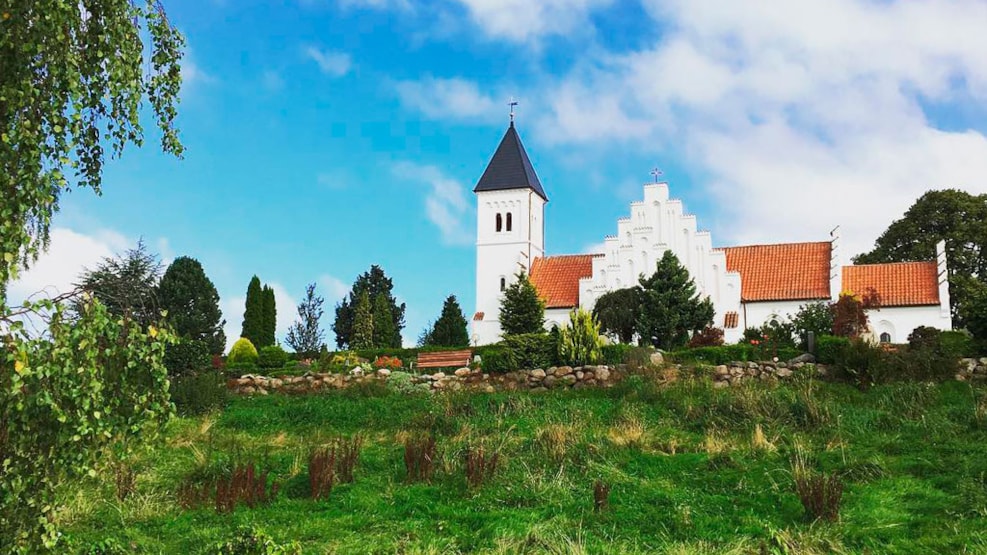 Brabrand Kirke
The oldest parts of the Brabrand Church are from around 1200-1250.
The first thing the visitor notices when walking round the exterior of Brabrand Church is the impressive view of Brabrand Lake.
 
The Romanesque part of the church was originally only 20 meters long. However, during the ensuing years, the church has undergone considerable rebuilding and extension work.