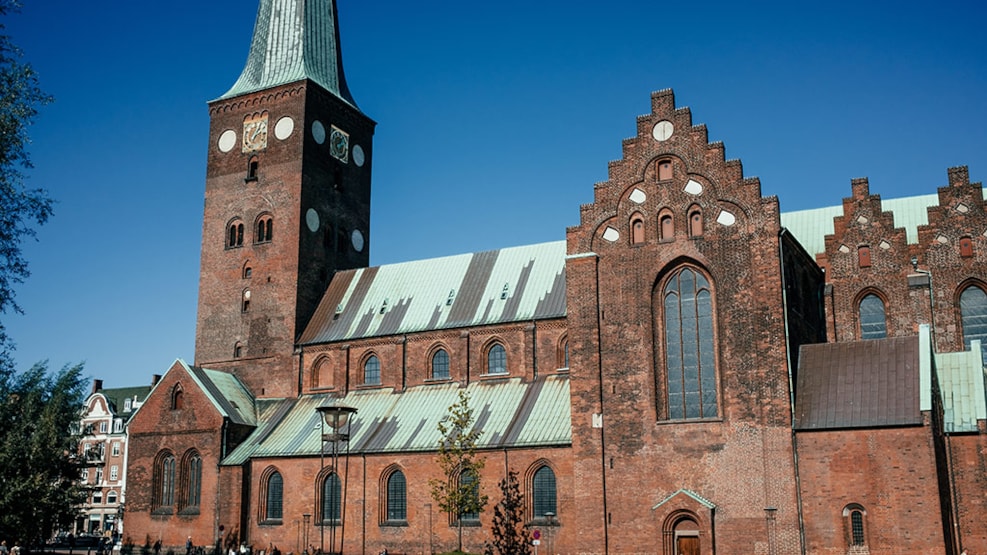 Aarhus Cathedral
The structure of Aarhus Cathedral has a long history. The cathedral is dedicated to St. Clemens, who was the Roman Pope 100 a.d. who died as a martyr when he was drowned with an anchor tied to his neck. 
Aarhus Cathedral, dedicated to St. Clemens
The Cathedral was built in Romanesque style in 1201. It was enlarged into its present form as a Gothic cathedral between 1450 and 1520, at which time it received its magnificent altarpiece by Bernt Notke, the font and frescoes. The cathedral is frequently used for concerts as well as normal services.

On Sundays and church days the Cathedral is only open for churchgoers.
You can see the opening hours of the church right here.
More about historical churches in Aarhus.
See what others are sharing on Instagram