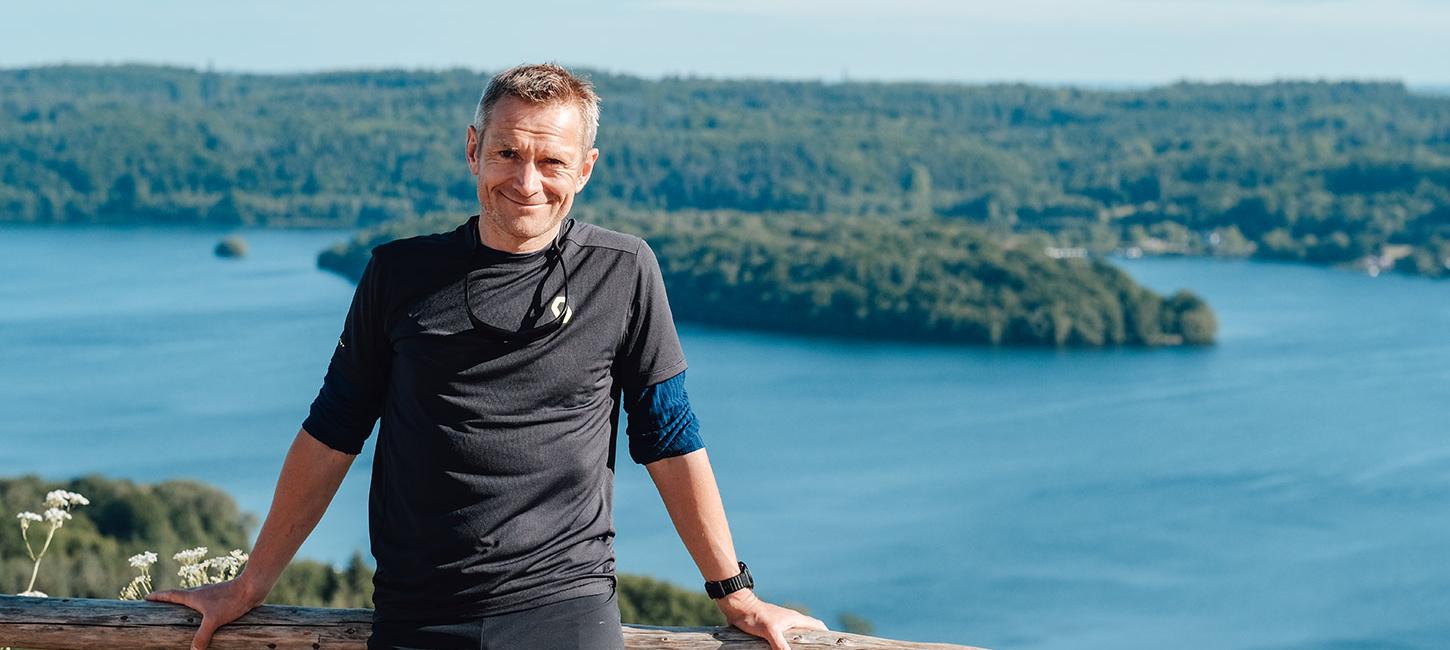 Simon Grimstrup
Local in the Lake District
Simon Grimstrup grew up in Ry, and today, he lives at Knøsgården out in the woodlands west of Himmelbjerget. He is working as a boarding school teacher with outdoor activities, adventure race, physics/chemistry, and maths as his particular specialities.
Running is one of Simon's biggest hobbies, so he goes running practically every day. The thing is, he does not just run. He is a trail runner, which means that he goes running in nature rather than on asphalt and on pavements.
In addition to going running, he sometimes gets on his mountain bike or gravel bike, and once in a while he goes out in his kayak. He is very aware of the amazing outdoor options he has in the vast woodlands, the rolling terrain, and the stunning views. For someone with the same interests as Simon, the Lake District is just the right place to go.
People close to Simon describe him as a soft man behind his enormous willpower. Once he gets an idea in his head, he works hard to execute it with unbending determination, and he never doubts himself. He is able to truly motivate young people, and when it comes to climate, sustainability, and biodiversity, he is at the very forefront.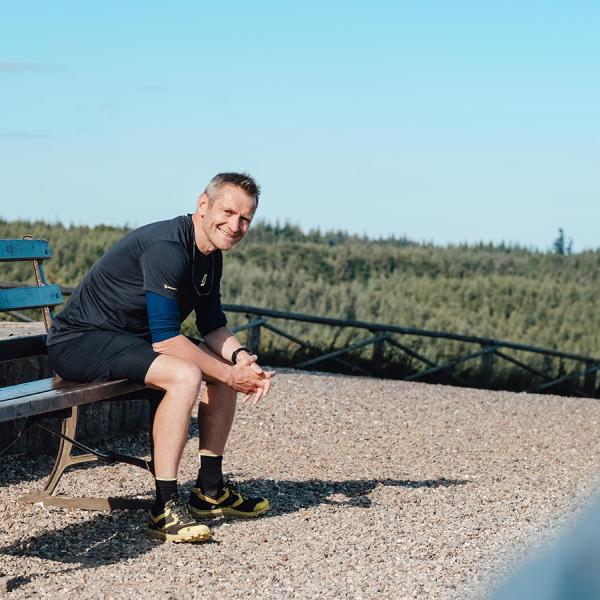 Interests
Sustainability, biodiversity, trail running, empathy and nature.
Simon's guide
Five Running Routes for Your Holiday in the Danish Lake District
"Bjergruten – the mountain route near Himmelbjerget is an extremely rugged and beautiful route. There are plenty of possible variations to the route ... "