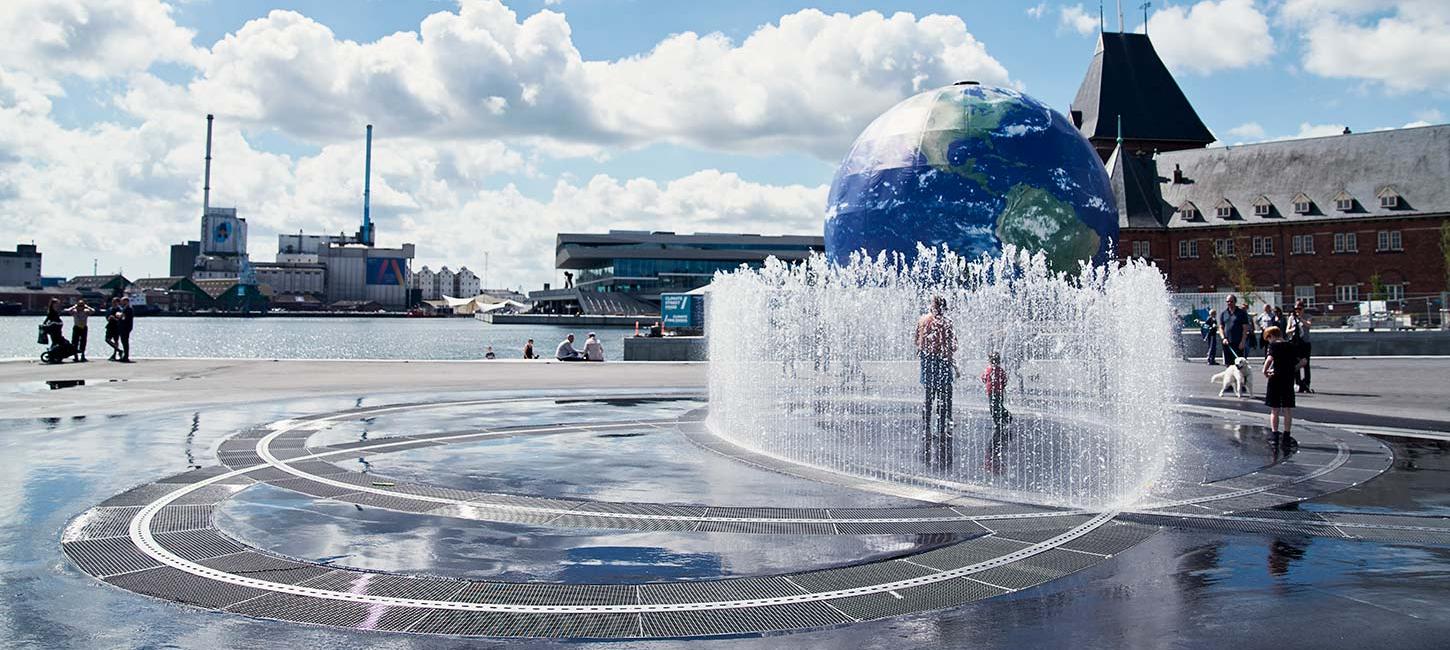 About Aarhus
Photo:
Photopop, VisitAarhus
With an ambience that is unpretentious, easy-going, optimistic and abitious - Aarhus is a city buzzing with life. Set on the Eastern edge of Jutland, Aarhus is surrounded by beautiful and historic nature.
Located right by the sea, bustling Aarhus has so much to offer, whether you are seeking experiences in beautiful nature or a city break including shopping, great food, culture, historic sites and loads of entertainment.
With world-class attractions that rival those of many larger cities, you are guaranteed to find something to enjoy in Denmark's second largest city. Home to 335,000 people and being a student city, Aarhus might be old at heart, but definitely is young in spirit.
The original city grew up around the mouth of the Aarhus Å river. Here the Vikings decided to settle because of the location's excellent potential as a harbour and trading position. The Danish word for "river mouth" was at that time "AROS", and this is the word from which "Aarhus" of today originates. During the Viking Age a cluster of houses along the river up to Immervad and down to the Mejlgade street constituted a small urban community encircled by an earthen rampart and a moat.
In 1201 the foundation stone for the Cathedral was laid, and the city started to expand outside the original area. During the Middle Ages until the Reformation in 1536, it was the urban life around the cathedral which was the central element of the town. After the Reformation the large merchants' houses gradually began to form the pivotal point for life and trade in the town, but it was not until the mid-nineteenth century that the actual expansion of Aarhus into the city we know today began to take place. 
In 1847 a major expansion of the harbour was begun. This work was completed in 1861 which coincided with the opening of the first section of the railway line in Jutland between Aarhus and the town of Randers in 1862. Aarhus thus became an important centre for goods and transport, thereby forming the basis for the development of the city into Denmark's second-largest city with the country's second-largest harbour.
Today Aarhus has a population of approximately 300,000 inhabitants, a very active business community, a vibrant educational environment consisting of a number of different institutions of higher education, including the University of Aarhus, which means that there are many young people contributing to the life and vibrancy in the city and its continued growth.
From the original Viking settlement Aarhus has today become a modern, vibrant city which offers visitors the chance to experience its glorious past as well as the throbbing pulse beat and pace of the present.
Experience the history in the museums