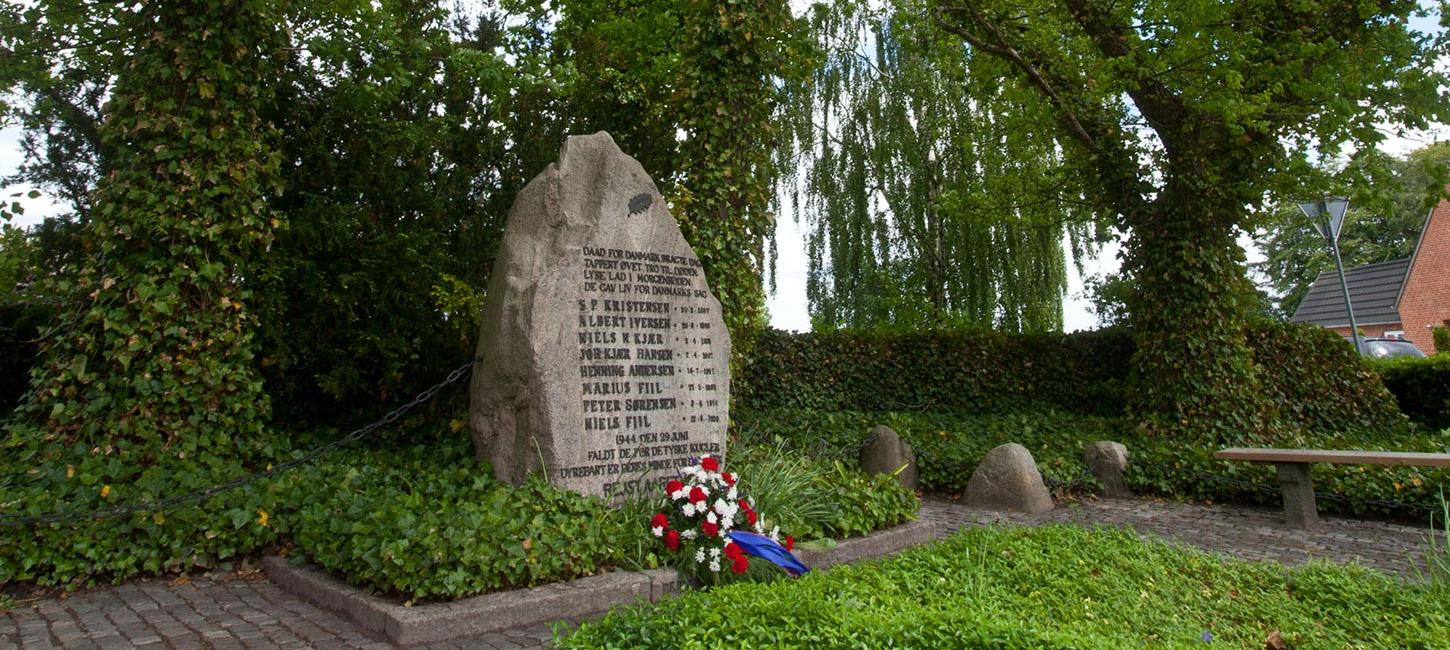 The Hvidsten Resistance Group
Hvidsten Gruppen was a Danish resistance group from Hvidsten, ca. 10 km north of Randers. The group received shipments of weapons and sabotage equipment from England. This was passed on in Jutland to the other groups in the resistance movement.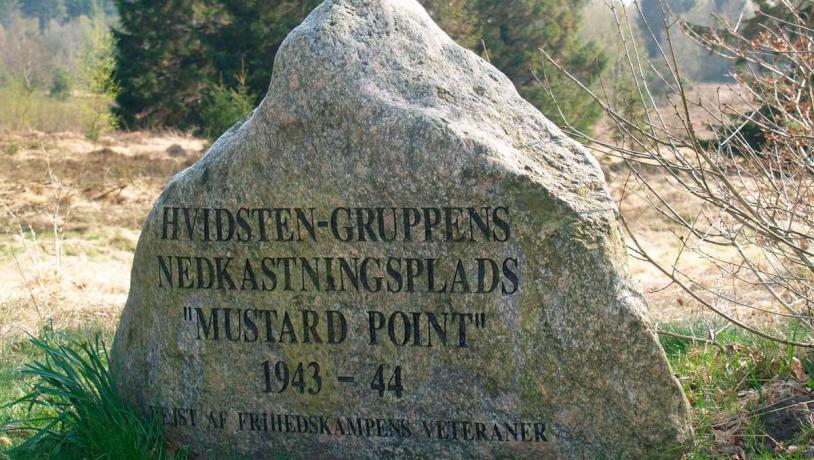 Photo:VisitRanders
Hvidsten Gruppen was established under the leadership of Marius Fiil from Hvidsten Kro on March 12, 1943. The night before, a weapons crash at Mariager took place. It was difficult to get the weapons carried away from the place. Therefore, the doctor Thorup-Petersen and one of the leaders of the resistance movement in the Randers area, Ole Geisler, contacted Marius Fiil.
They asked him to take part in the transport of the dropped weapons. A group was assembled and afterwards it became a lot of receptions and transports. The crashes took place at Allestrupgård, north of Hvidsten - between the villages of Gassum and Hald. The place was called by the English, Mustard Point. 
Behind the inquiry to the people in Hvidsten was also the landowner from Overgaard Estate by Mariager Fjord, Flemming Juncker, who at this time gathered the threads of the resistance movement in Jutland.
In October 1943, the group was forced to take a break as several unfortunate situations had made the Germans aware of activities in the area. When the group would resume reception in the spring of 1944, the Germans struck, and on March 11, 1944, most of the group was arrested. Six days later, the rest of the group was taken. All those arrested were taken to Aarhus and then to Horserød. In July, all members of the Hvidsten Gruppen were gathered in Vestre Fængsel in Copenhagen. 
The final convictions were for eight death sentences and chastity sentences - both four-year and lifetime. The executions took place early in the morning of June 29, 1944 in Ryvangen, and the dead were buried in a communal grave at the site. After the liberation they were taken to Hvidsten and lowered into urns in Mindelunden about 100 meters from the inn.
Sentenced to death: 
Innkeeper, Marius Anthon Pedersen Fiil, born 21-05-1893
The son, assistant Niels Fiil, born 12-05-1920
Son-in-law, brewery worker Peter Bergenhammer Sørensen, born 02-06-1914
Mechanic, Johan Kjær Andersen, born 07-02-1907
Radio retailer, Niels Nielsen Kjær, born 02-04-1903
Wheelwright, Søren Peter Kristensen, born 20-08-1887
Møller Henning Andersen, born 16-07-1917
Veterinarian Albert Carlo Iversen, born 23-09-1896
Sentenced to prison:
Barner Andersen (lifetime)
Jens Stenz (lifetime)
Anders Venning Stensgaard (four years of tugthus)
Knud Kristensen (four years of chastity)
In German captivity:
Gerda and Tulle (Kristine)