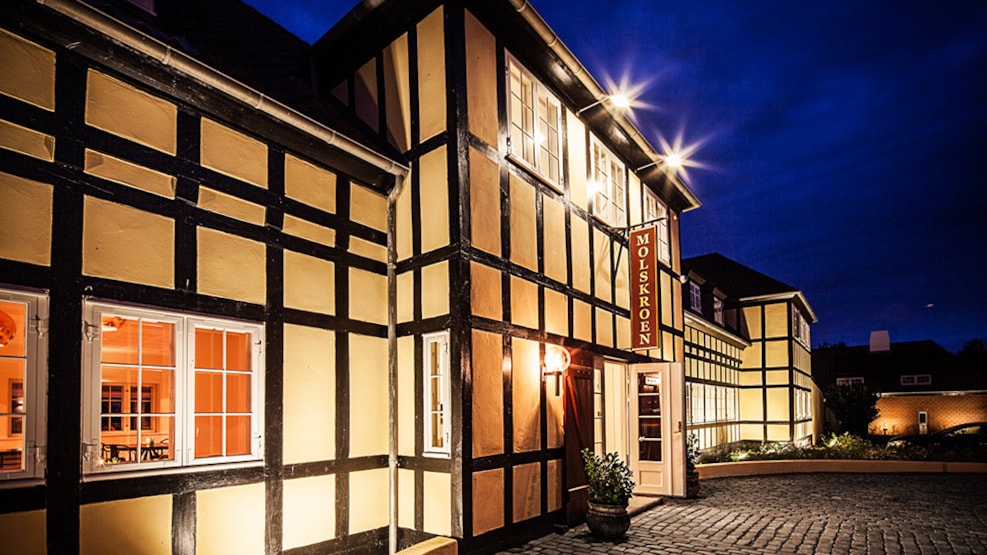 Molskroen
Molskroen is beautifully located with a nice view over the sea and surrounded by the hills of Mols Bjerge National Park. Very central and with direct access to the lovely sandy beach at the bay of Ebeltoft.
Your stay at Molskroen
Enjoy the special and delicious food at the restaurant, it's a perfect place to relax and enjoy peace.  
Molskroen has undergone a total refurbishment in 2013 and is equipped with 18 exclusive rooms, decorated with stylish design pieces, for example Philippe Starck, and tv sets by B&O in all of the rooms.
All materials are carefully sourced and live up to the highest standards of quality. The suites and rooms are generous and most of them accommodate four persons, which makes them suitable for family holidays. The hotel also offers 9 Junior Suites that accommodate 5 persons and are equipped with fireplace, two deluxe sleeping rooms and a little garden, where guests can enjoy the afternoon sun.