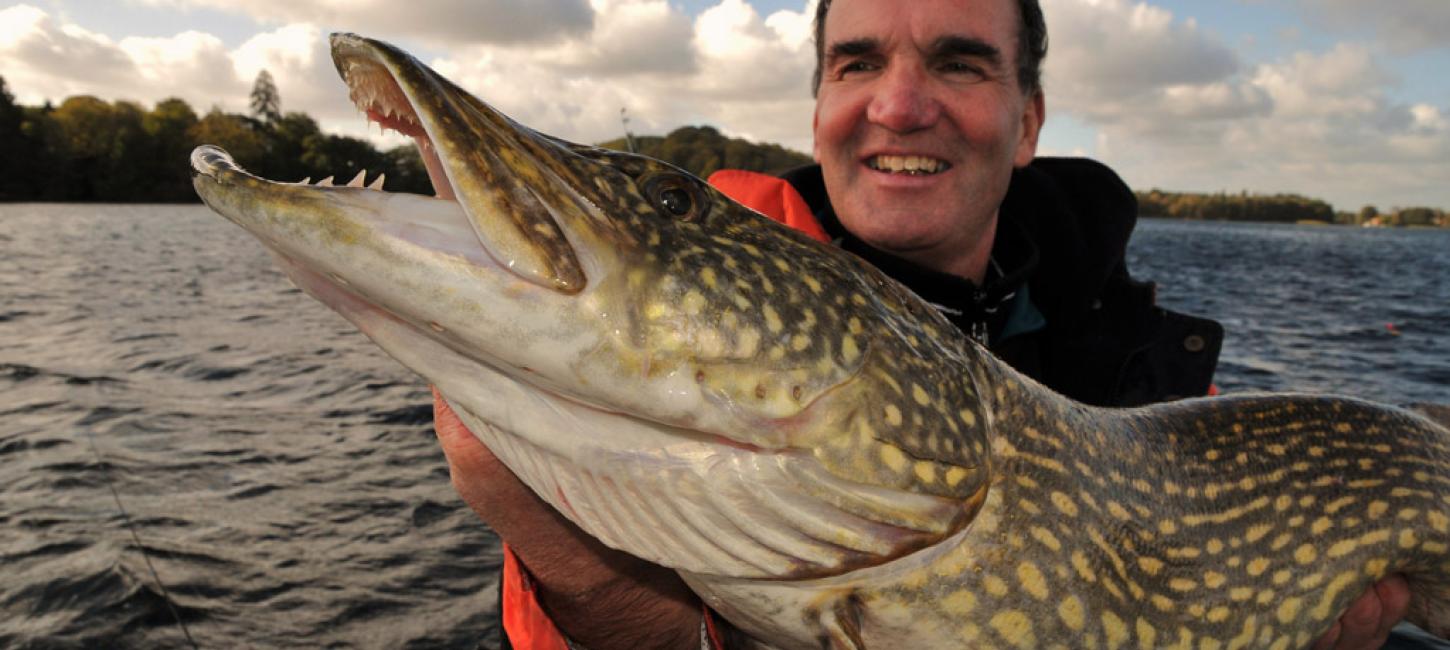 Come and Catch Predatory Fish
In the streams and lakes around the Lake District in Denmark, you can catch some of Denmark's best predatory fish.
The Lake District
The area around Silkeborg, Skanderborg and Ry, also known as the Lake District Søhøjlandet, offers plenty of angling opportunities
Looking for a great catch? Then the many lakes around the Lake District are the right places to go for good chances of catching large pikes, the popular zander, perches and even the rare lake trout. You do not have to go very far from Silkeborg city centre to make a great catch.
The region is renowned for its diverse and unique nature, scattered with lakes, streams, hills and forests – the ultimate setting for contemplation and for the perfect fishing trip.