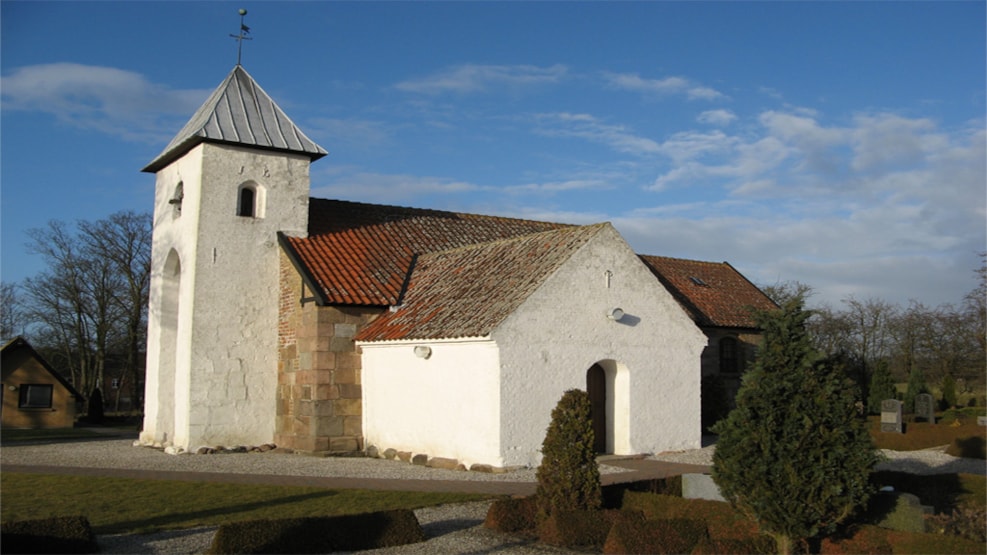 Villersø Church
If you walk up the church hill through the Late Gothic entrance gate into the cemetery and look back down over the city, you immediately sense that you are in an old sanctuary.
Villersø Kirke is a 13th-century Romanesque building made of granite squares. Although the outer walls have since been rebuilt, the north side, in particular, stands almost intact with small round arch windows and the female door closed up with squares. Arches and tower were built in the Late Gothic era. The tower is one of the area's characteristic "stilt towers". The pyramid spire, however, is from the 19th century.
The key can be borrowed. See notice at the church.