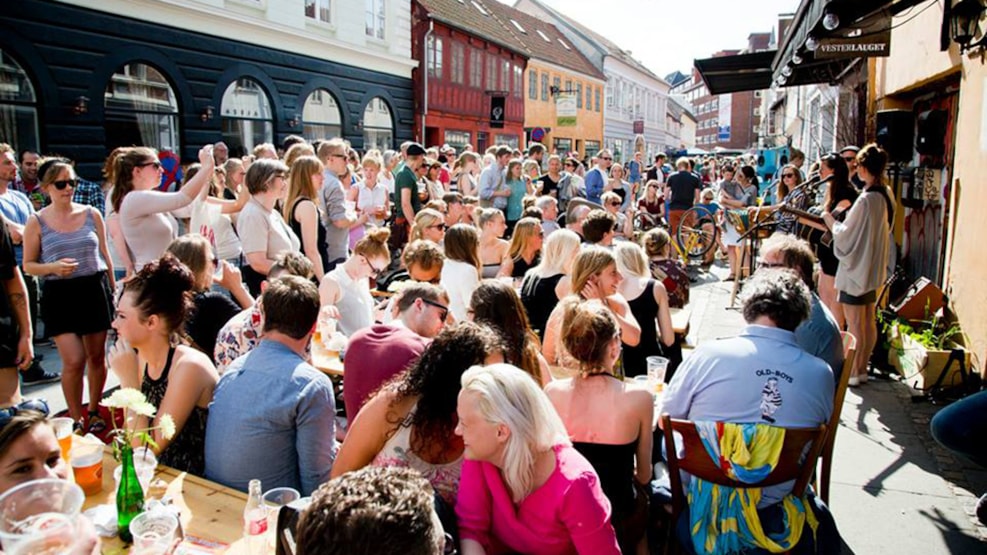 Vestergade street festival
Take a stroll through the Vestergade neighborhood in Aarhus and experience a fantastic atmosphere when they open up for the festival Vestergadefesten 2023. Here you can enjoy delicious food, participate in fun activities and hang out with your family or friends.
Once again there will be a party in Vestergade. Everyone is welcome at this multicoloured, atmospheric event. Cars aren't allowed, instead the red carpet will be rolled out, so do like the Danes and use the bike or get around on foot to join the crowd. This festival is all about music and neighbourliness. So come and say hello and experience some Danish "hygge".
Creative environment
The Vestergadefesten street festival is run by the non-profit organisation 'Vestergadeforeningen, Aarhus'. Their purpose is to provide a creative environment in and around the street of Vestergade, driven by business development, talent, new solutions, music, and interaction between traders, institutions, citizens, and the City.
You can look forward to a lot live music, street food, flea markets, events for children and much more. 
See what others are sharing on Instagram