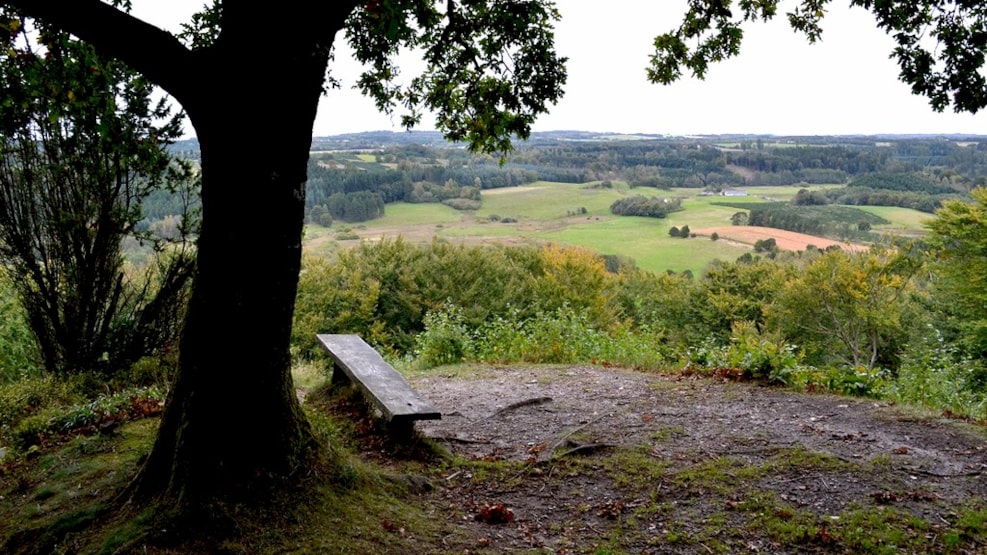 Velling Skovene
The Velling Skovene forests consists of Velling Skov forest and Snabegård Skov forest. Velling Skov forest contains Denmark's largest stand of 250 to 300-year-old beech trees, which is left untouched as a natural forest.
The forest is located on the north-facing slopes leading down towards the River Salten Å. Due to the steep terrain and numerous springs, the area has never been suitable for farming, and there has therefore probably always been woodland here.
Snabegård Skov forest is situated immediately west of Velling Skov forest. It was planted in the early 1800s and consists of conifers. Over time, small areas of deciduous woodland have taken root, and in the area around Lake Snabe Igelsø there are old deciduous trees.
The Bryrup–Vrads veteran railway, which opened in 1969 on part of the old Silkeborg–Horsens railway, runs through Snabegård Skov wood. Today, a nature trail for ramblers, horseback riders and cyclists has been created where the other section of the railway used to run. Just south of Vrads Station is a basic campsite with shelter.