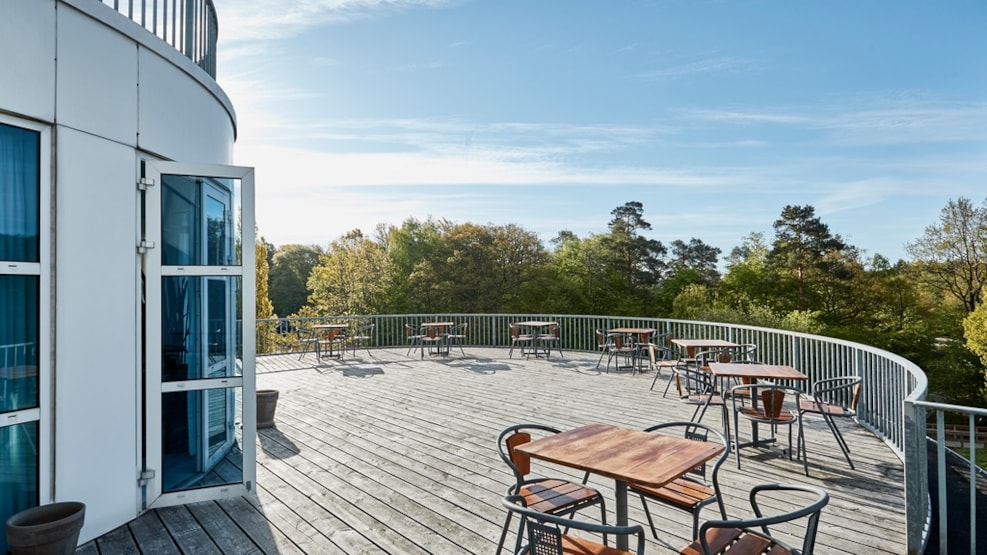 Green Experience
Vejlsøhus Hotel og Konferencecenter, venue
Vejlsøhus Hotel & Konferencecenter is located in the middle of Jutland, in the middle of forests and lakes in Silkeborg's beautiful nature.
Surrounded by nature
Vejlsøhus Hotel and Konferencecenter offers the ideal setting for a different, genuine, total experience where you can hear the sound of the forest, enjoy the sight of the animals, the lakes and "Gudenåen" as well as breathe in the fresh air. A meeting at Vejlsøhus hotel provides renewed energy and creativity to increase the benefits of your meeting or conference.
A place for all meetings
At Vejlsøhus there is ample opportunity to involve all meeting and conference participants through activities, discussions or specific tasks that must be solved jointly. Vejlsøhus offers a number of Sport & Outdoor activities such as mountain biking, trail running and sailing, and they have plenty of suggestions on how to take advantage of the hotel's scenic surroundings.
The perfect activity
Whether you are for walk-and-talk in the park, hiking or cycling in the woods, a boat trip with the Hjejlebaten from their very own boat bridge, a trip in the AQUA Aquarium & Animal Park or something completely different, they assist you in finding the perfect activity for your meeting or conference.
They are ready to welcome you, whether it is accommodation, meeting, conference or your next corporate event!
See what others are sharing on Instagram