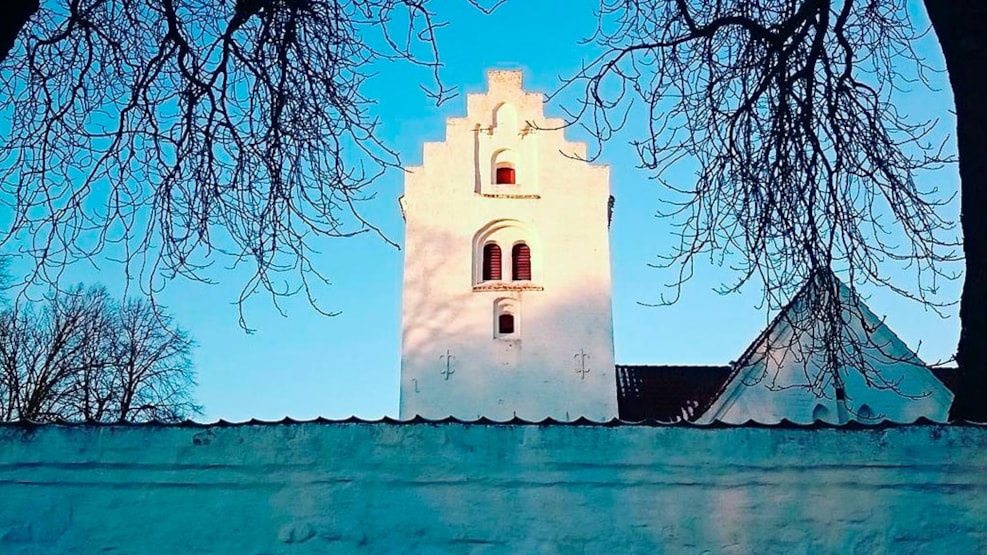 Vejlby Church
The oldest sections of this church are the chancel and nave, which are from the Romanesque period. The tower and porch are late medieval. The porch contains a Romanesque grave stone decorated with a cross, sun, moon and animal figures.
The solid oak door leading from the porch into the church is from 1531 and is decorated with scroll-work and the coat of arms of Canon Jørgen Samsing.

The magnificent late-15th-century altarpiece is also worthy of note. Originally a triptych, it is thought to have been used as a chapel altar in Aarhus Cathedral. The frescoes are from 1492.

Open Monday to Thursday from 9am to 1pm + additional on application to the church verger.