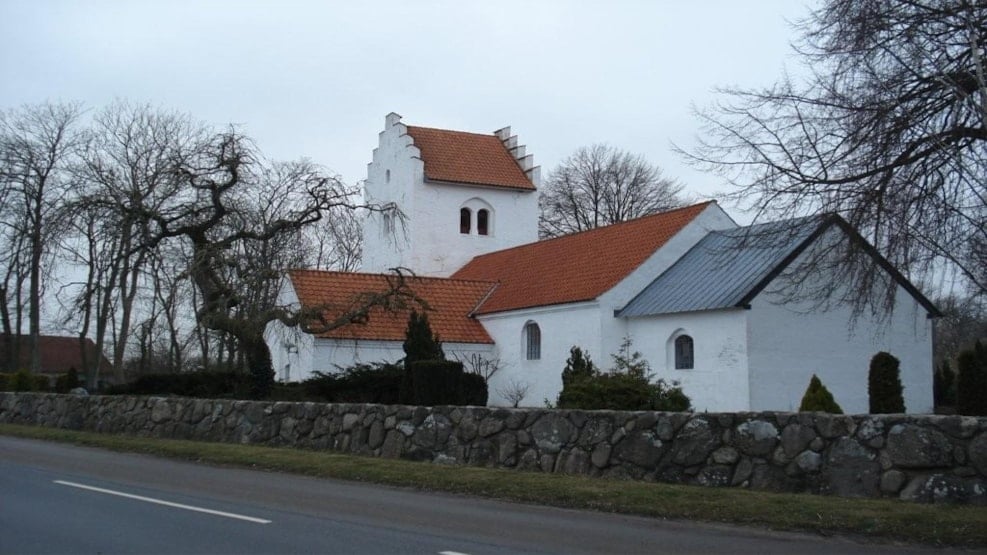 Veggerslev Church
Veggerslev Kirke is a Romanesque church made of carved granite squares built around the year 1200.
The tower and porch are Late Gothic and at the same time as these were added, the main ship and the choir's original beamed ceilings were replaced by cross vaults, 1 in the choir, 3 in the ship and along with the tower vault they form a unified church room.
The porch shows the original entrance gate of the church consisting of 2 large granite stones with a lintel carved on the edge, probably by stonemason Horder, who was also the creator of the baptismal font of characteristic Djursland's type.
Outside, at the southeast corner of the ship, there is a quadrangle which depicts a male head. Inside the church, up in the choir, is an inside hole in the wall, which was originally just closed with a door. Through this hole, the lepers received the sacrament.