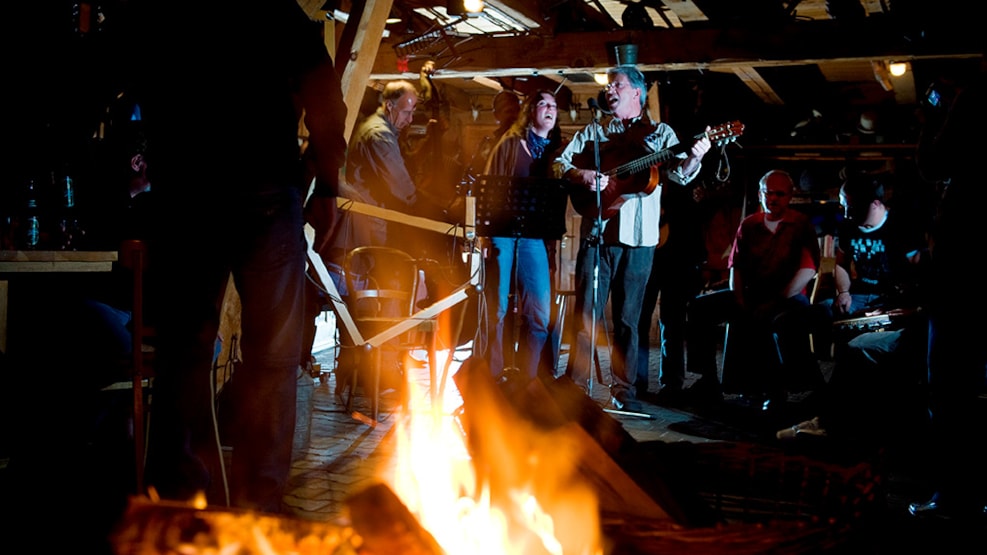 Vammen Camping
Vammen Camping is a cozy campsite located in the midst of nature-protected pristine nature with a view of Tjele Langsø and a surrounding forest. There are good swimming opportunities in the Tjele Langsø bathing lake, where a timber raft also invites for fun and play.
An atmospheric music campsite
Experience an atmosphere of community, coziness and live music at Vammen Camping. Every evening they light the open fire in the rustic lounge with a view of Denmark's longest lake: Tjele Langsø. In the fire room you can relax and make live music yourself. Feel free to bring your own instrument - there is also a piano, a bass and other instruments on site.
Activities and nature
Vammen Camping is located in a protected area on south-facing terraces with a beautiful view over and directly down to the 9 km long Tjele Langsø.
Every morning there will be home-baked organic bread rolls and you can enjoy various activities for both adults and children.
See what others are sharing on Instagram