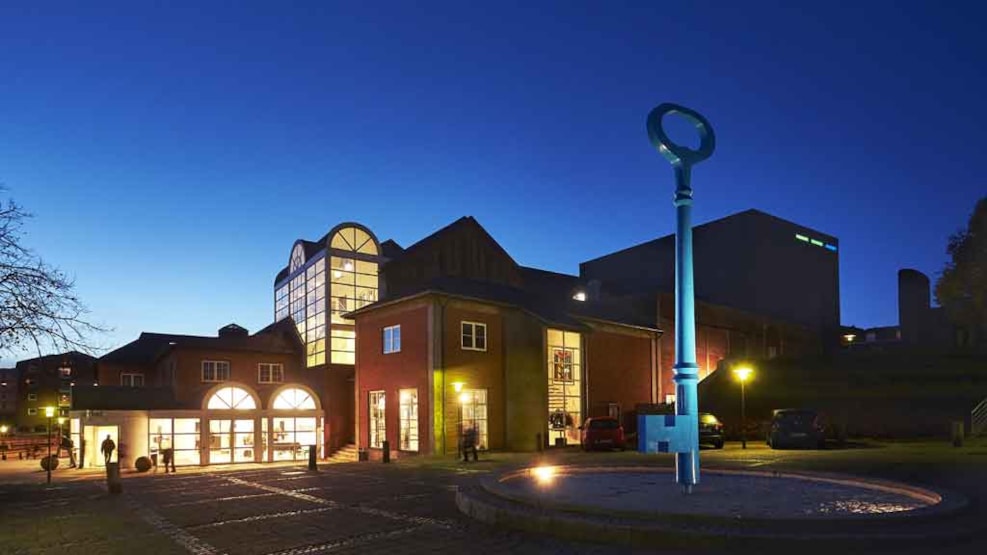 Green Experience
Værket, meeting & conference
Værket is the cultural centre of excellence covering Randers and the surrounding region. Here, you will find a unique, professional and exclusive setting for meetings, conferences, corporate events etc., and for their 300 events every year, the venue accommodates up to 998 guests.
Culture and charm oozes from every corner of the town's music and theatre venue, which has been established in a refurbished, historic complex that housed Randers Power Station from 1906 to 1982. Originally serving as a military dragoon facility, the spectacular Ridehus dating back to 1887 is also part of the venue.
Best Conditions
Værket is happy to customise your event of 20-998 people, which is done in close cooperation with Værket's event coordinator, Kristine Boe Seeberg. Every hall and stage is unique and can be customised according to your needs and wishes in order for you to have the very best conditions for effective and inspirational meetings.
Værket's talented technical staff is in charge of setting up stages, lighting and sound, and of course they take care of everything during the event, so that you can focus entirely on the content of your event and being a great host to your guests.
See what others are sharing on Instagram