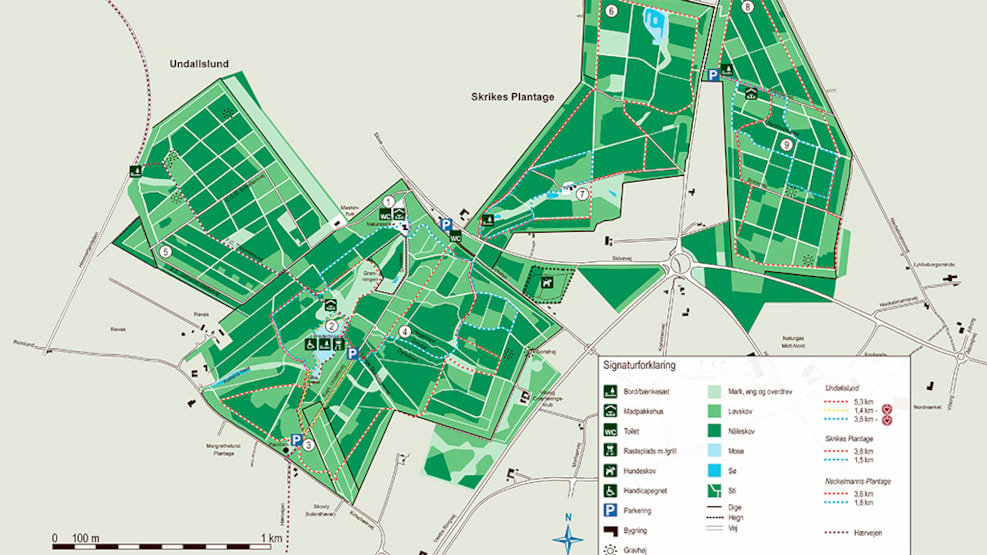 Undallslund Skov
The forests north of Viborg include Undallslund Skov, Skrikes Plantage and Neckelmanns Plantage.
The forests is a 365 hectar big area and is the biggest unit of forest owned by Viborg Municipality.

Originally this area was unreclaimed heath.

Find more information in the brochure (only in danish) which you can find HERE.
See what others are sharing on Instagram