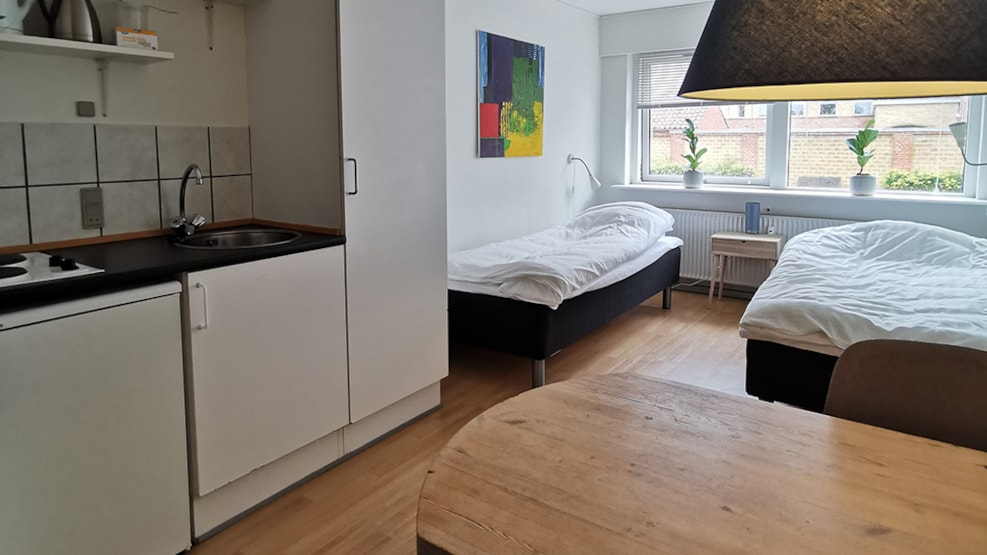 Ulstrup Kro (Inn)
Ulstrup Inn is located around 175 meters from Denmark's longest river Gudenåen from where the newly added trail 'Trækstien' follows along it. In connection to this there is a launching place for the canoes around 200 meters from the inn.
About Ulstrup Kro (Inn)
Ulstrup Inn dates back to the year of 1847, where a man from the local area had started up a little guesthouse and bakery south of the river. In 1877 the old inn of Hvorslev was moved to Ulstrup to the spot of where it is located today, and the town of Ulstrup started slowly expanding after this.
Ulstrup Inn consists of a cozy taproom, a restaurant that seats 40 guest, a larger banquet hall with the capacity of up to 90 guests and a terrace garden.
Furthermore, there is the possibility of overnight rental with 3 apartments and 4 bedrooms.
Perfect for cozy sunday dinners, smaller dinner parties and big parties
Ulstrup Inn is with its unique location in central Jutland the ideal place for a relaxed Sunday dinner. Our lovely rooms and our large banquet hall can create the frames for the big party as well as a smaller dinner party.
See what others are sharing on Instagram