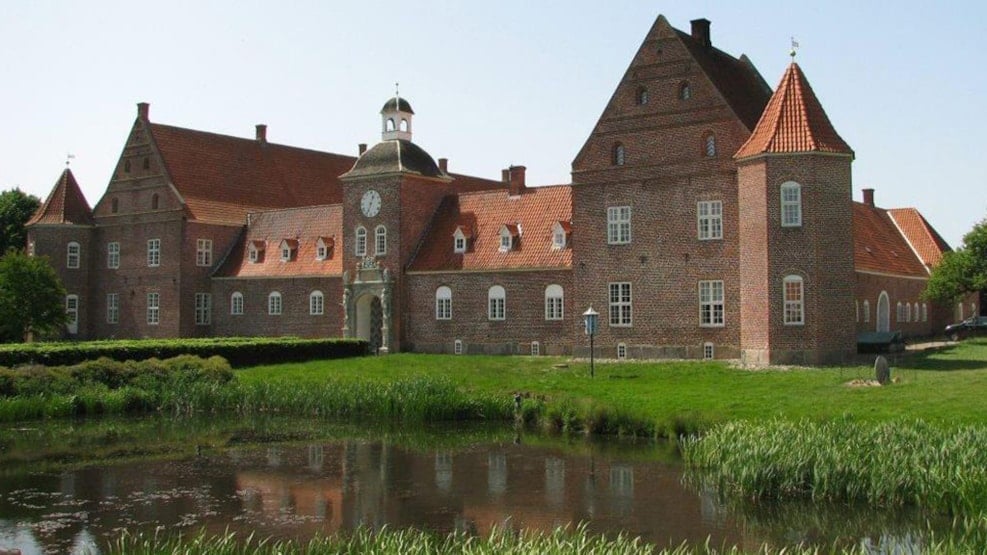 Ulstrup Castle
Ulstrup Castle's location is typical of an old Danish manor. It lies beautifully right up the Gudenå, not far from Randers and Langå.
The history
Access to the castle yard and park is possible when events are held. Ulstrup Slot's location is typical of an old Danish manor house. It is attractively located beside the river called Gudenåen, midway between Langå and Bjerringbro. Ulstrup manor house can be traced back to the end of the 14th century, when the landowning family, Brandsen, had their first manor built. Jens Nielsen (Løvenbalk) obtained Ulstrup in 1404 and two years later part of the estate was transferred to the ownership of Queen Margrete.
At the end of the 16th century, Rigsråd Christen Skeel (1543-1595) acquired several manors in and around Ulstrup. Christen Skeel was the real founder of the manor and began to build a manor house around 1590, which can now be seen as Ulstrup's low north wing.
Ulstrup Slot today is a remnant of the great four-winged Rennaissance building that Christian Skeel's son, Rigsmarsk Jørgen Skeel, built at the beginning of the 17th century. The present building consists of three wings. Besides the castle and park, around 700 hectares belong to the estate, most of which consist of forest. "Ulstrup Slot" is today run as a fund, which aims to restore and preserve the buildings and maintain Ulstrup Slot's cultural value, as well as making quiet locations available for artistic and cultural purposes.    
There is access to the castle courtyard and park in the annual event. See the many events at Ulstrup Castle here.
See what others are sharing on Instagram