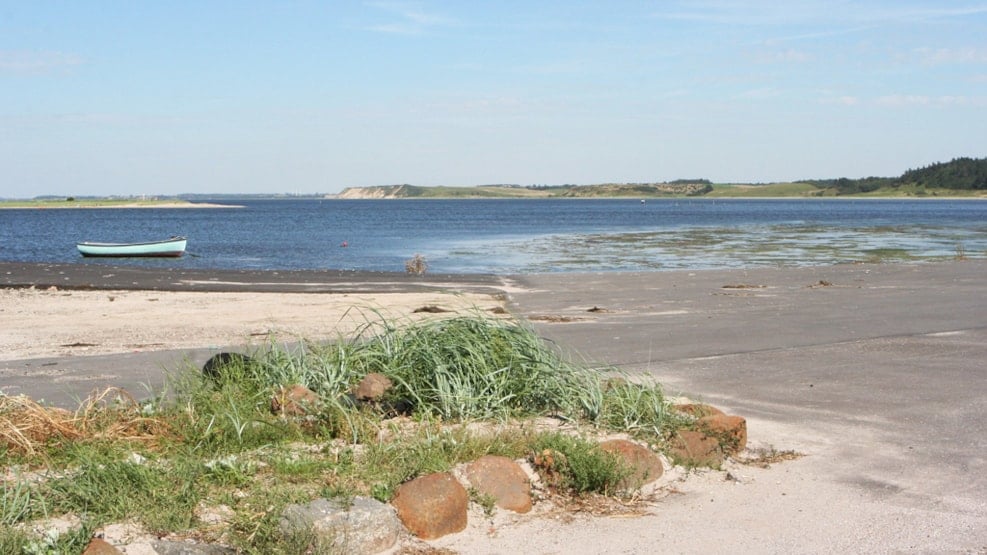 Ulbjerg Klint
The central point of a 200-hectare protected area is the 30 meter high cliff which offers a wonderful view over the Limfjord.
Here you can find small beaches, heather moorlands and gravemounds. Swimming in the fjord is possible from the beach.

The month May is a particularly good time to visit this wonderful area as the cliffs are covered with thousands of flowering harebells.

The large number of gravemounds proves that this area once had good living conditions. The lake nearby is the result of mining for marl.