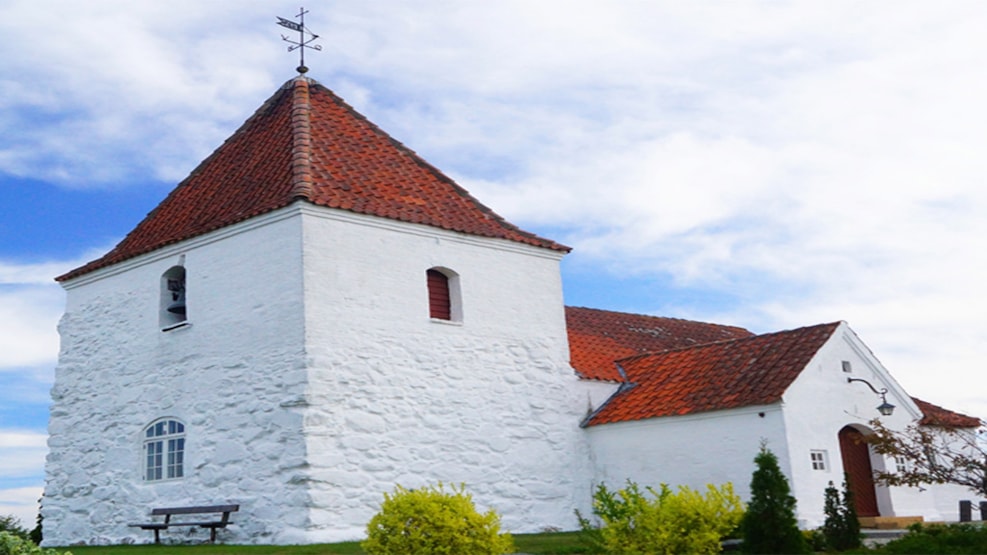 Udby Church
The small Romanesque church Udby kirke is located high and visible at the southern end of the village of Udby.
The little church is a Romanesque brick church. The church is whitewashed and red-tiled.
The chalice dates back to 1677 when it was donated to the church
Berte Skeel was at that time the owner of Holbækgård, which she inherited from her father, Christen Skeel.
She donated the altar chalk six months after her husband's death, as a sign that she would not remarry.
It is now registered as a treasure trove at the Danish National Museum.
The key can be borrowed. See notice at the church.
If you want to know more about the churches and the events, you can follow this link http://www.kirkudjurs.dk/