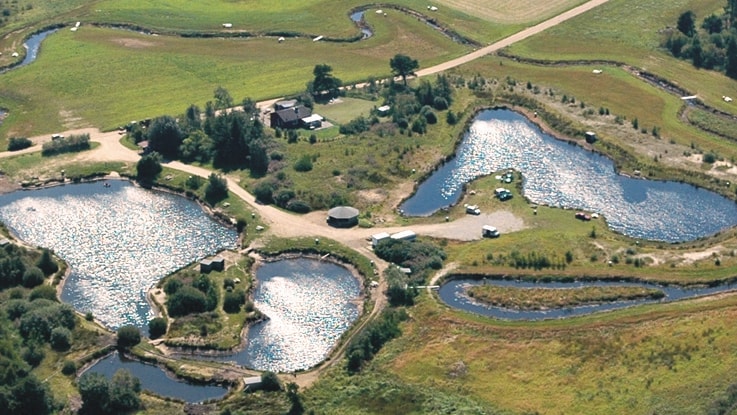 Tusaagaard Put and Take
Tusaagaard Put & Take is situated in the beautiful Karup river valley.
 

Four Put & Take lakes in a 16.000 sqm big area. 
There are four different lakes in the beautiful Karup river vally, with fish from 1-11 kilo. There are a special lake for children.  

Open the whole year from sunrise to sunset.

Fire place, camp site for tents, fishing 
competitions, holiday house "Villa Ruth" for rent (6 persons).