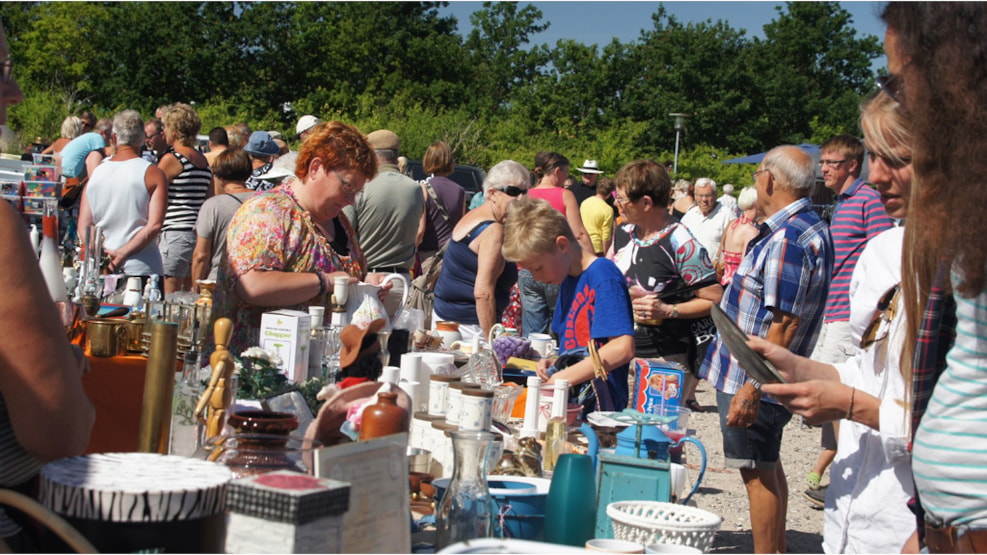 The Trunk Flea Market Ebeltoft
At the Flea and Trunk Market in Ebeltoft, you can experience authentic retro, nostalgia, and vintage items in a cozy atmosphere and have a fantastic day with your family or friends at the local market. Explore and make exciting discoveries among the old objects.
Enjoy a cozy day at the market square, where you'll also find a local sausage vendor selling delicious sausages. You can park for free, and there are free toilets available at the market square.
Ebeltoft City
Take the opportunity to visit a charming town with cobblestone streets, crooked half-timbered houses, and beautiful blooming hollyhocks.
The atmospheric town of Ebeltoft is situated on a hill overlooking Ebeltoft Bay and is home to many small shops offering arts and crafts, fashion, and much more.
See what others are sharing on Instagram
#bagagerumsmarkedebeltoft #visitdjursland #visitaarhusregion