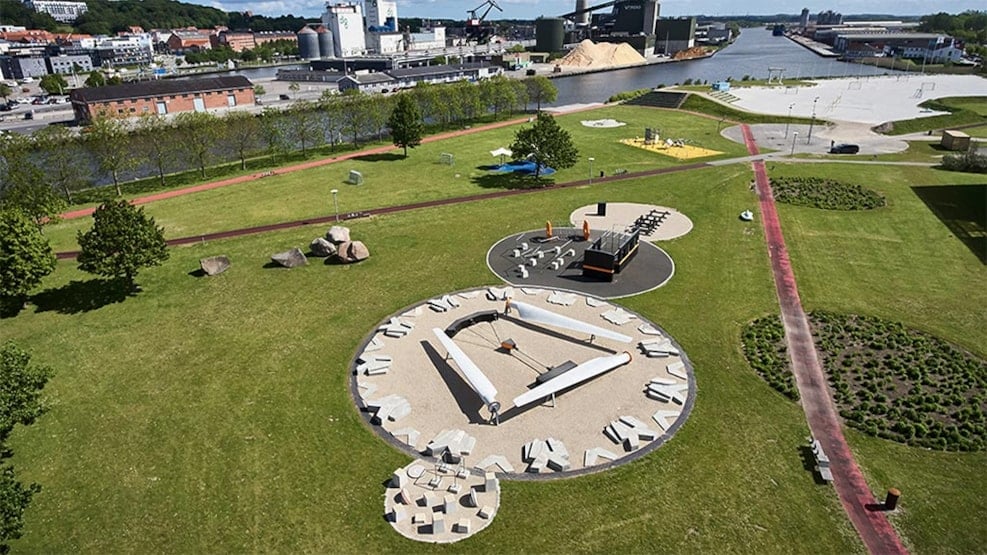 Tronholmparken
Enjoy the good view of Randers Fjord and Gudenåen on your training, picnic or walk. The park is located where Gudenåen becomes Randers Fjord.
Many facilities
Have a picnic with a good view, or use some of the many facilities for training. Find i.a. a basketball hoop, training equipment, large grass areas suitable for ball games, play equipment for children, a rubber running track, parkour facilities and much more.
If you want to be close by the water and enjoy the good view, the park has a wooden deck and plateaus all the way down to the water. There is disability access to the wooden deck.
Have a picnic
If you prefer a picnic with a distance to the water, there is room for that at the top of the grandstand. Enjoy the good view of the park, the harbor and the fjord from here.
There is a single toilet and several power sockets in the park.
See what others are sharing on Instagram