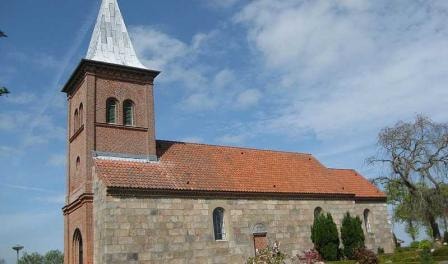 Trige Church
The two original portals, both bricked-up, are retained in the present church. One of the portals has a tympanum decorated with a cross, while the other is smooth.
The church bears the stamp of the alterations carried out in 1876 when the small tower was also added. Otherwise, the church consists of a Romanesque chancel and nave from the end of the 12th century and the late-medieval tower base.

It´s possible to borrow a key for the church. Look at the church notice board.