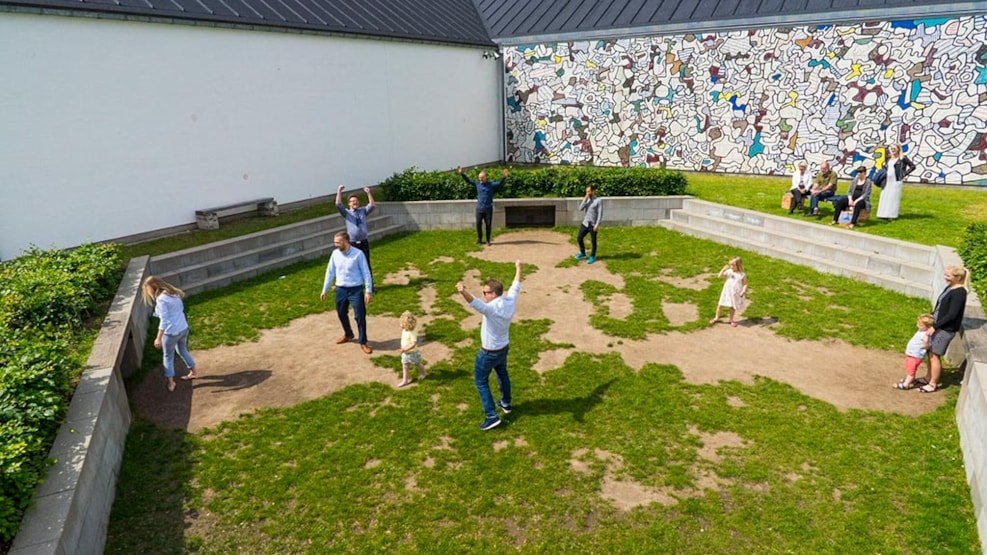 The Trialectic Football Field
Visit Museum Jorn and enjoy a game of trialectic football - a unique three-goal football game invented by the renowned artist Asger Jorn in the 1960s.
It's always fun to compete against each other - what tactics do the others use, which alliances are good to form, and how do you achieve the best victory?
Trialectic Football
Trialectic football is one of Asger Jorn's ideas for a non-violent development in the world. It's about alliances and changing collaborations, which are prerequisites for winning.
It is free to use the trialectic football field, and you can find the rules of the game on the Museum Jorn's website.
See what others are sharing on Instagram