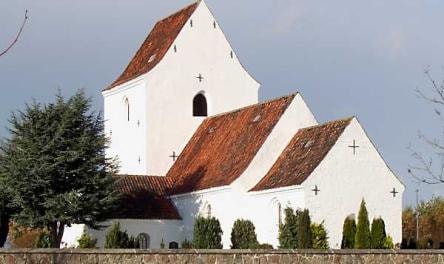 Tranbjerg Church
Tranbjerg Kirke is from the end of the 12th century.
A fragment of a Romanesque grave stone is build into the base of the porch. The chancel nave and tower are also Romanesque. Five out of the original seven round-arched Romanesque windows are still visible in the brickwork. The two portals, the north of which is bricked-up, are richly decorated with relief work.
Key to the church can be borrowed through phone number (+45) 86 24 19 31.