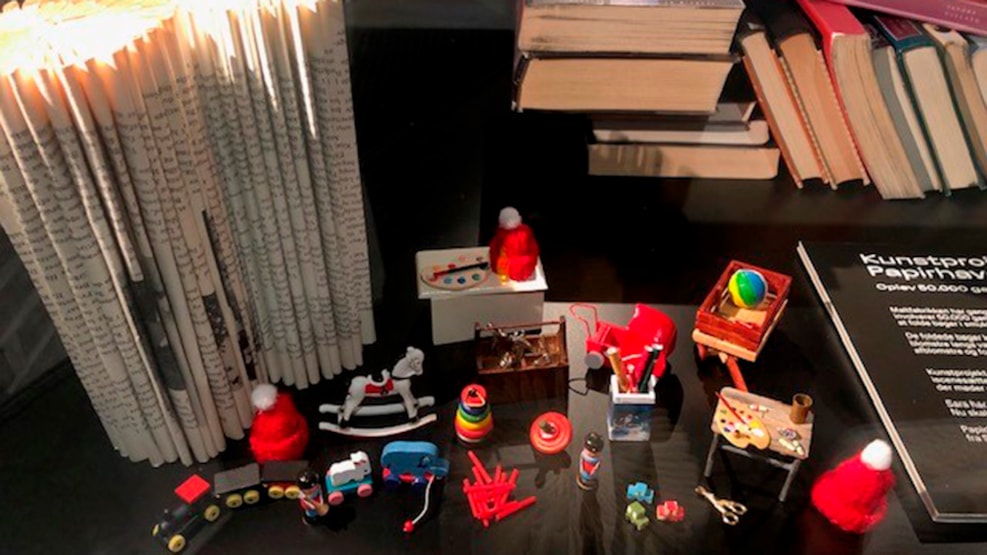 On the trail of the Christmas elves at BMA Maltfabrikken
It's not just malt mice that inhabit BMA's premises at Maltfabrikken in Ebeltoft. Little Christmas elves also come to visit during the Christmas season!
And, as elves tend to do, they will certainly cause mischief and chaos in both the library's books, the archive's old papers, and the museum's displays of old items and curiosities.
Find the tracks left by the elves and help to get the little troublemakers under control.
November 24 - January 7, 10 AM - 6 PM
BMA - Library, Museum, and Archive
What is BMA? BMA stands for Library, Museum, and Archive, which you can find in the newly opened and renovated Maltfabrik in Ebeltoft. Here, you'll have unique and sensory experiences ranging from the history of workers to local authors, the beautiful nature of Ebeltoft, and the joys of summer life.
It's also at BMA where you'll have one of the best views of the bay and the town.
Oppening hours
Mon - Thurs: 12 PM - 6 PM
Friday: 10 AM - 4 PM
Saturday: 10 AM - 2 PM
Sunday: 10 AM - 2 PM
The museum is closed on the 24th, 25th, 26th, and 31st of December.
If you have a Danish health card you can visit BMA Maltfabrikken from 6 AM to 11 PM, seven days a week, regardless of which municipality is listed on your health insurance card.
See what others are sharing on Instagram