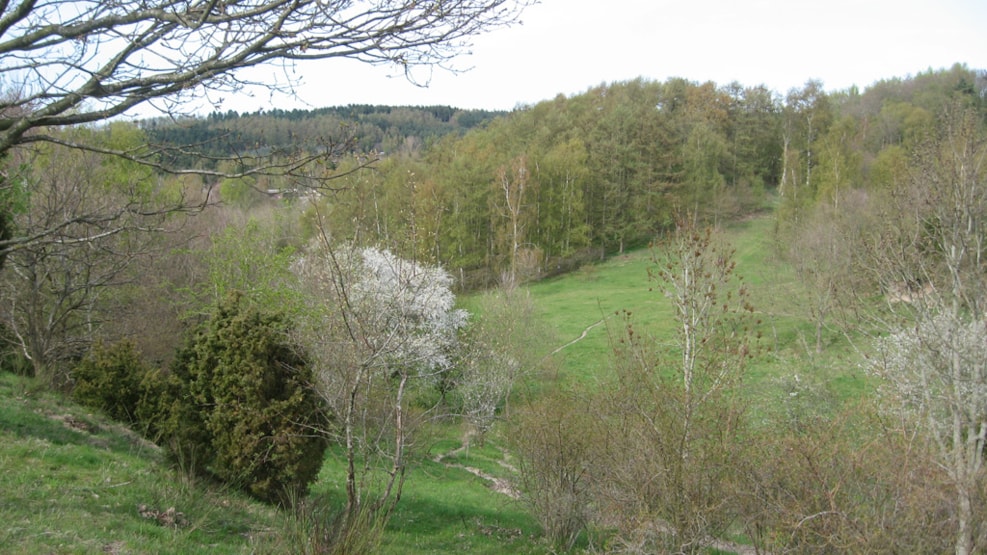 Tinghulen
A hole in the ground
Tinghulen, the 30-35 meters deep crater-like hole, is one of the largest dry kettle holes in Mols Bjerge. A large hump of ice lay buried here in sand and gravel after the ice retreated. The hump of dead ice took several thousand years to melt  and it created this fascinating kettle hole. The location is a popular destination today.
An old court meeting place
In previous times, it served as the court meeting place for three parishes, the borders of which met right here.
Practical information
Car park on Molsbjergevej, Mols Bjerge.