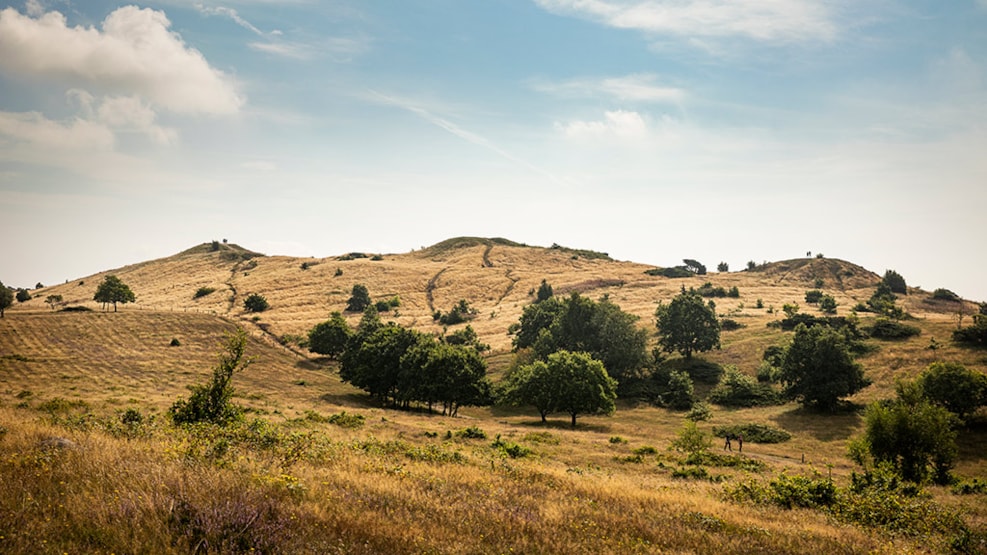 The three Bronze Age mounds Trehøje
The three Bronze Age mounds of Trehøje, 127 metres above sea level, offer a panorama view from Aarhus to Ebeltoft, including four inlets: Kalø, Begtrup, Knebel, and Ebeltoft.
From up here, you can see the National Park's border to the southwest, where fertile clay was once deposited by the ice, as opposed to the nutrient-poor sand left by the ice on the hills and on the coastline along Ebeltoft Vig.
In addition to the three mounds, there are around 11 other Bronze Age mounds in the area.
See what others are sharing on Instagram